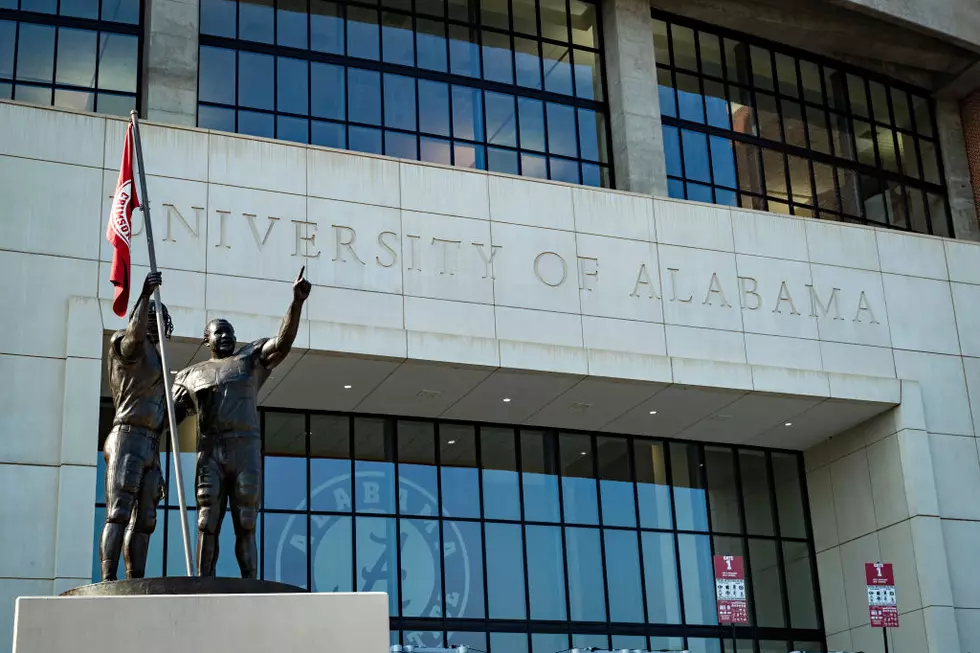 High Tide Traditions is the Latest Collective That's Taking NIL Industry By Storm
Getty Images
A Tuscaloosa-based organization to help Alabama student-athletes has officially launched.
High Tide Traditions is a third-party, not directly affiliated with The Capstone, but has been helping Alabama student-athletes with everything that the NCAA's Name, Image and Likeness policy has to offer.
One student athlete that has officially signed on with the new organization: football freshman Tyler Booker. Booker, an offensive tackle out of IMG Academy, was shown in a picture on the program's twitter account, signing a document.
According to its website, "High Tide Traditions was established to harness the power of Name, Image, and Likeness with student-athletes to make and propel positive business relationships across the city, state, region and nation. Through strategic partnerships utilizing data analytics, it is important to High Tide Traditions that student-athletes will be engaged in amplifying the exposure for our business partners through relatable and authentic content, appearances, and other mutually beneficial services."
Alabama is the latest of many schools to add a collective to its list. Alabama is not updated on its website, but according to BusinessofCollegeSports, UA will be the eighth SEC school to add to the trend. The other schools are: Auburn, Florida, South Carolina, Tennessee, Missouri, Georgia, and Texas A&M.
"But it is something that's important for our university like it is for others to make sure that we put ourselves in the best possible position to have long-term success as a department with the decisions that we make, and name, image and likeness is now part of that," said Alabama director of athletics Greg Byrne to The Athletic.
To learn more about High Tide Traditions or for business inquiries, click here.