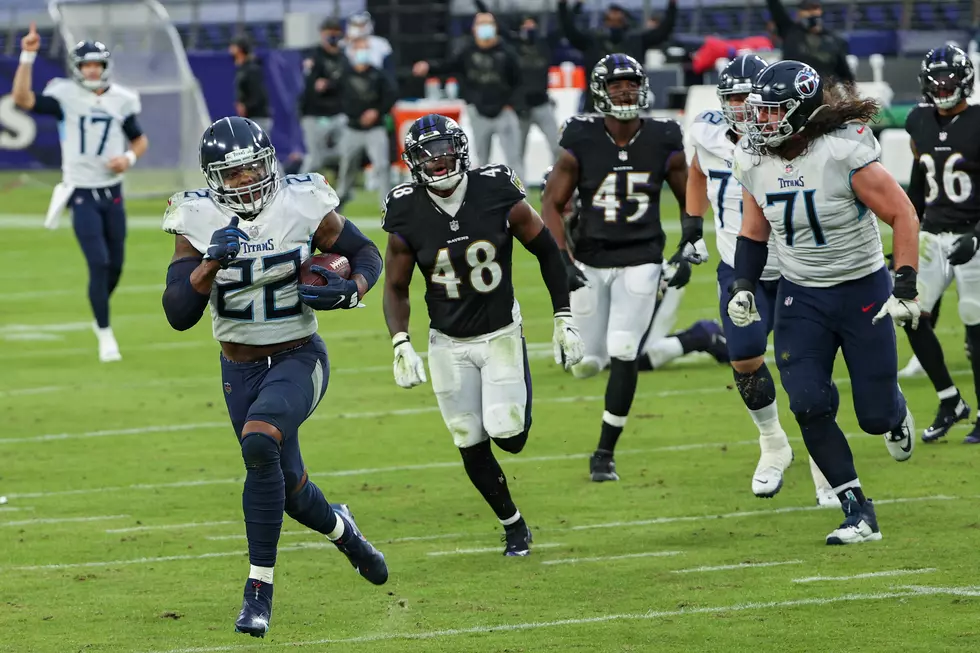 Week 11 Bama Pro of the Week: Derrick Henry
Getty Images
Derrick Henry has shown absolutely zero intention of slowing down in the 2020 NFL season. Henry handed the Baltimore Ravens a second crushing defeat within a calendar year, topping off his 133-yard day with a 29-yard touchdown in overtime to seal an important tie-breaker for his Tennessee Titans.
Not only did Henry put another tick in the Titans' win column with his final carry, but he also scored his 50th NFL touchdown, became the first back of the season to rush for 1,000 yards, and gave himself a lead in the rushing ranks over Dalvin Cook of the Minnesota Vikings.
With his third Bama Pro of the Week secured, it seems every week Henry finds some way to make noise and keep his Titans in the thick of the NFL Playoff race, keeping his name in many MVP conversations. Though the odds of outdueling Patrick Mahomes for the yearly award are out of favor, there is no doubt Henry is having another special season.
There's still plenty of time left in the season, but as it stands now, Henry is well on his way to continue to push his name into an elite category, both in the present and in the all-time books.
Now for our honorable mentions:
Minkah Fitzpatrick, Steelers: Five tackles and two interceptions for 37 yards
Rashaan Evans, Titans: Nine tackles
Jonathan Allen, Washington: Three tackles and three quarterback hits
Amari Cooper, Cowboys: Six catches for 81 yards
Be sure to tune back into tide1009.com each Tuesday to see the Bama Pro of the Week throughout the NFL season.
Enter your number to get our free mobile app
Top-10 All-Time Rushers