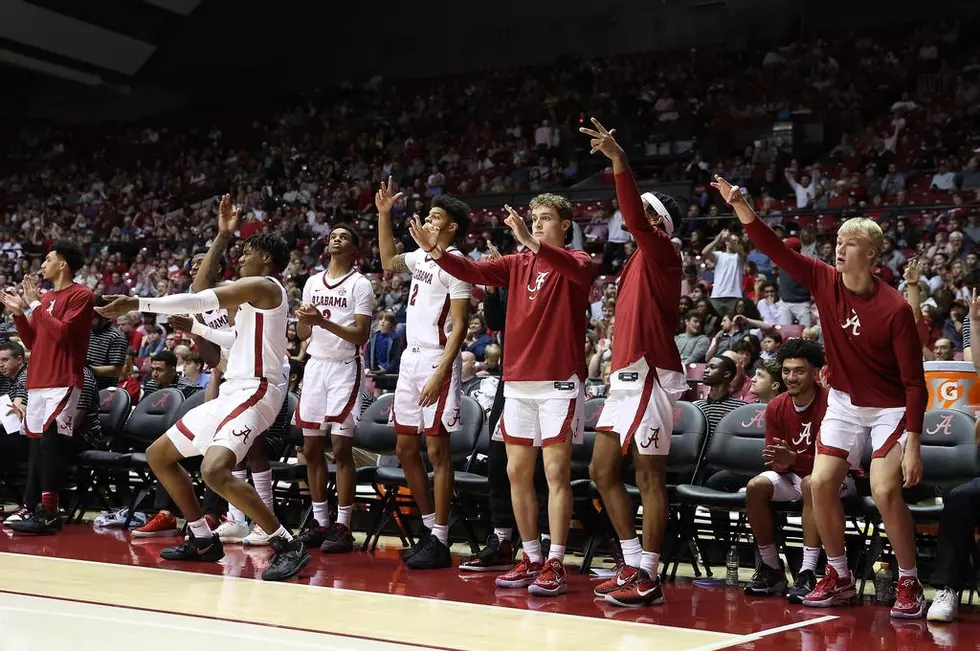 Alabama Basketball In Prime Position For No. 1 Seed
Crimson Tide Photos / UA Athletics
The Alabama men's basketball will travel to Oklahoma this Saturday as the No. 2 team in the nation. The Crimson Tide are off to a scorching hot start in conference play, starting 8-0 and18 overall wins on the season already.
If Alabama wins on Saturday, they will have matched their win total from the 2021-2022 season by the month of January.
TeamRankings, a large-scale projection model for various sports, is taking note of the Tide's success, putting the program on its shortlist of potential No. 1 seeds in the NCAA Tournament.
As of Friday afternoon, Alabama currently has a 100% chance to make the NCAA Tournament. The Crimson Tide also hold a 93% chance of obtaining a No. 1 seed and an 11.8% chance of cutting down the nets in Houston, Tx.
If Alabama is to drop a couple games, the Tide would have a 5.9% chance at a No. 2 seed while anything below that is quite a reach at the moment.
Team Rankings projects Alabama to finish the season with a 26-4 overall record and a 16-2 record in conference play. On paper, one can expect these projections to be off the road trips to Auburn and Tennessee.
The Tigers and Volunteers will be the Tide's toughest matchups left on the schedule with the games coming on the road in the same week. If Alabama can split these two games, then they will be in prime position to lock up a No. 1 seed and at least a share of the SEC Regular Season Title.
Alabama vs LSU
Alabama vs Arkansas Basketball January 11 2023