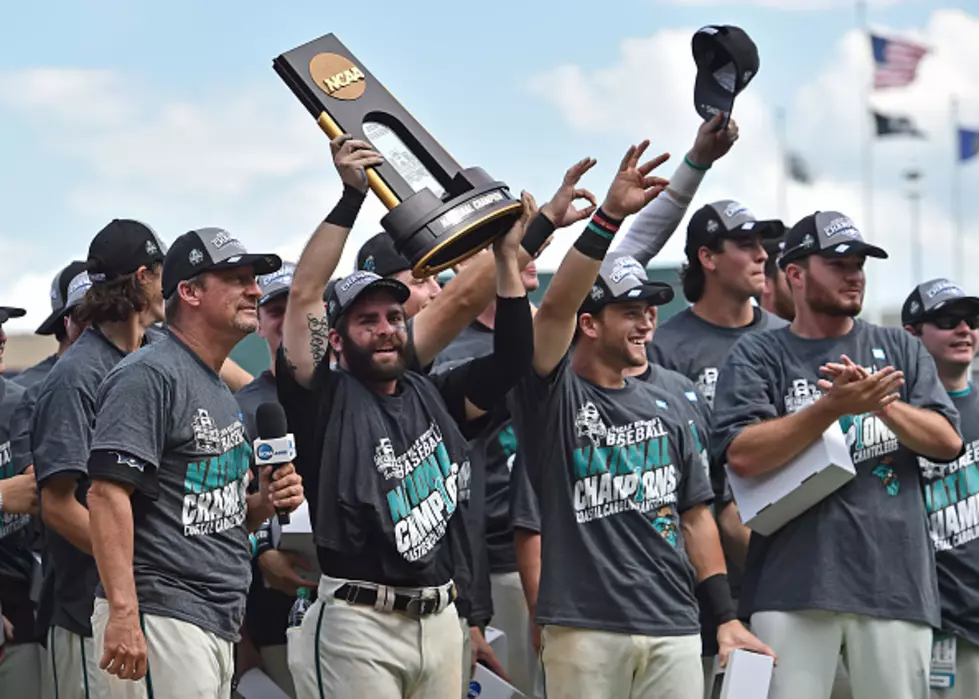 Champion Chanticleers: Coastal Carolina Defeats Arizona 4-3
Getty Images
Coastal Carolina capitalized on two errors on the same play for four unearned runs in the sixth inning, and the Chanticleers won their first national championship in any sport with a 4-3 victory over Arizona in Game 3 of the College World Series finals on Thursday.
The Chanticleers (55-18) became the first program since Minnesota in 1956 to win the title in its first CWS appearance. Arizona (49-24) was trying for its second national title since 2012.
Andrew Beckwith (15-1), the national leader in wins, went 5 2/3 innings after pitching two complete games and picked up his third victory of the CWS. He was named the Most Outstanding Player.
Alex Cunningham earned his first save, striking out Ryan Haug with a full-count fastball to end the game after Arizona had pulled within a one in the bottom of the ninth.
Arizona's Bobby Dalbec (11-6) also worked 5 2/3 innings, with all the runs coming against him. He struck out eight to increase his CWS total to 25 in 20 innings.
Copyright 2016 The Associated Press. All rights reserved. This material may not be published, broadcast, rewritten or redistributed.