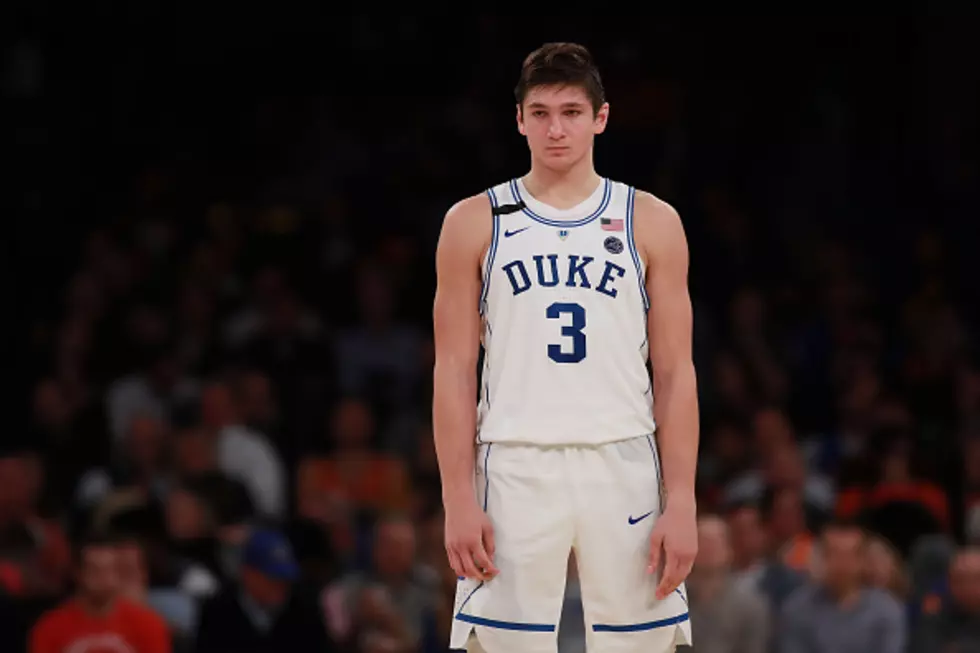 Duke Gives Grayson Allen Indefinite Suspension from Team after Trip
Getty Images
Duke has suspended Grayson Allen indefinitely from the team after tripping an opponent for the third time in a year.
Coach Mike Krzyzewski announced the suspension Thursday, saying in a brief statement that the program "needed to take further steps regarding his actions" because they "do not meet the standards of Duke basketball."
Allen picked up a technical foul for tripping Elon's Steven Santa Ana on a drive in the first half of a 72-61 win Wednesday night.
Allen, a preseason AP All-America selection who averages 16 points for the fifth-ranked Blue Devils (12-1), was caught tripping opponents twice last winter.
Duke doesn't play again until Dec. 31 in its Atlantic Coast Conference opener at Virginia Tech.
Copyright 2016 The Associated Press. All rights reserved. This material may not be published, broadcast, rewritten or redistributed.