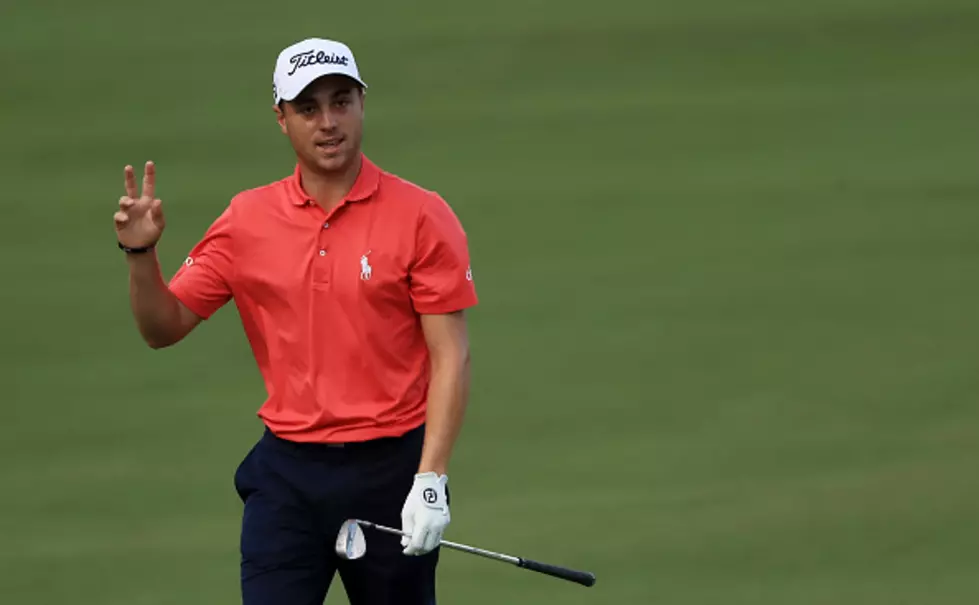 Former Alabama Alum Now Ranked #1 Golfer in the World – PGA
Getty Images
Enter your number to get our free mobile app
After winning the Fed-Ex St. Jude Open yesterday, former UA golf star is now on top of the world.
The University of Alabama has molded  notable scholars, scientist, engineers and so much more. Now you can add golfer to that list. Justin Thomas, born and raised in Louisville has been a life long golfer with a booming drive. At 27 years of age, he's on top of the golf world with 2 amateur wins, 14 Major Championships, 2 World Golf Championship, 7 U.S National Team appearances and 2 time PGA Tour Player of the Year.
At his stint at UA he won 6 times, was apart of the 2013 National Championship and was named Haskins Award winner. Son of a pro golfer, Justin is more than likely making his pops a very proud man.
With his recent win at the Fed Ex Cup he raked in $10 Million and now is rated the #1 golfer in the world according to the PGATOUR.
"It means a lot, especially with how I felt like I did it," Thomas said.
"In the past, I struggled with coming from behind. I got wrapped up in how far I was behind and how many people."
Now he is behind NO ONE. It goes to show the great state and univeristy of Alabama thrives to be excellent and the best on all fronts of educations and athletics