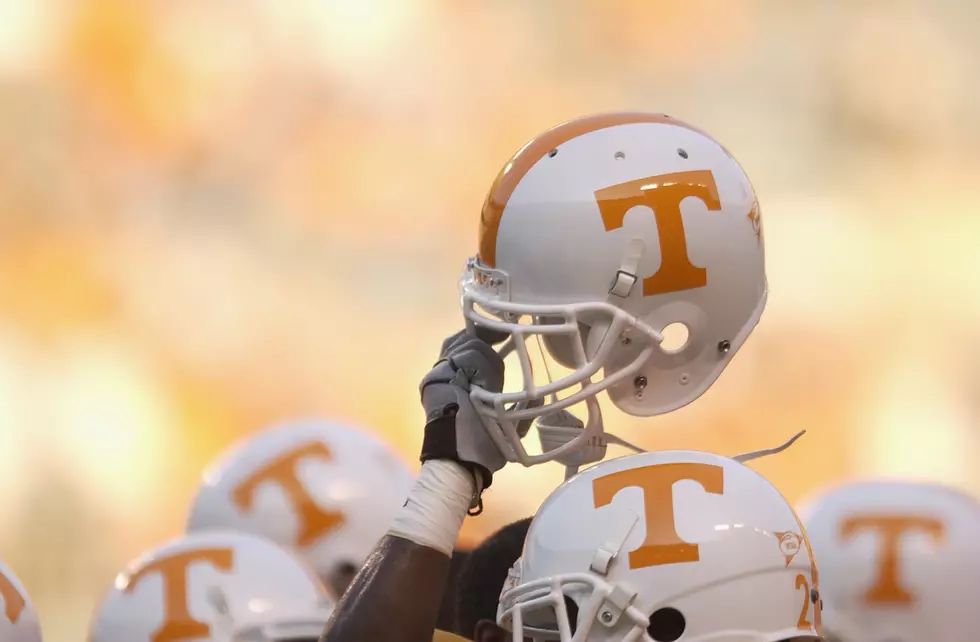 Longtime Tennessee Broadcaster John Ward Dies at 88
Getty Images
KNOXVILLE, Tenn. (AP) — John Ward, the radio voice of Tennessee football and men's basketball for over three decades, has died. He was 88.
Vol Network tweeted that Ward died Wednesday night in Knoxville. Tennessee athletic officials confirmed Ward's death.
Ward became Tennessee's radio play-by-play voice for men's basketball in 1965 and started filling the same role for football three years later. He retired after the 1998-99 school year.
He started every game by saying "It's Football Time In Tennessee" and would say "Give Him Six" after Tennessee touchdowns.
Ward was named Tennessee sportscaster of the year 28 times.
Tributes to Ward were prominent on social media Wednesday night.
U.S. Sen. Lamar Alexander, R-Tenn., said via Twitter that Ward "was a generous, courteous, enthusiastic ambassador" for the University of Tennessee.
"When it came to UT sports, listening to John Ward was almost as good as watching the game," Alexander tweeted. "In fact, many Vol fans at many games brought their radios to make sure they could do both."
Southeastern Conference commissioner Greg Sankey tweeted that Ward's "voice helped shape the history of this great conference."
"Legendary John Ward has been called home to be God's legendary play-by-play announcer," former Tennessee and NFL defensive lineman Albert Haynesworth tweeted .
The fourth level of the Neyland Stadium press box was named the John Ward Broadcast Center in 1995. Ward was inducted into the Tennessee Sports Hall of Fame in 1991.