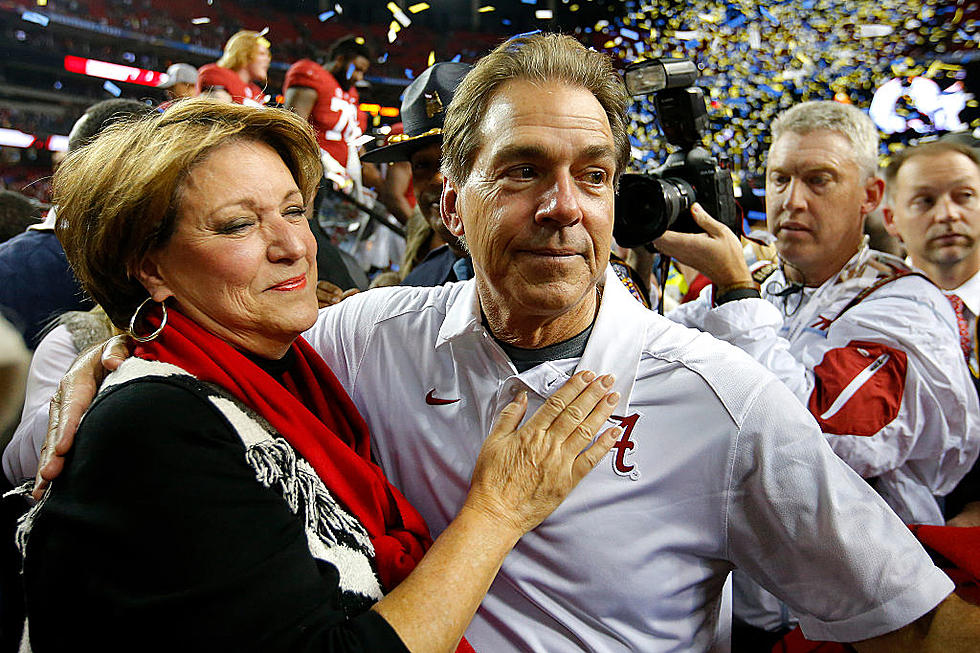 Nick's Kids Foundation Aids in Northport Flooding Recovery
Getty Images
Tuesday afternoon the Nick's Kids Foundation announced via its Twitter account a contribution toward Temporary Emergency Services of West Alabama to aid flood victims in Northport still reeling from the June 19 storm produced by Tropical Storm Claudette.
West Alabama's Temporary Emergency Services office is located at 1705 15th St. in Tuscaloosa and can be reached via phone at (205) 758-5535. The website for more information and resources is linked here.
The size of the contribution hasn't been disclosed, however, any victims from mid-June's flooding are encouraged to reach out for aid and assistance.
Tropical Storm Claudette produced flash flooding in Northport during a storm that engulfed much of West Alabama and carried into Birmingham and Northeast Alabama. The flooding closed 11 roadways in the Northport and Tuscaloosa areas and caused damage to homes across the region including a mobile home park in Northport.
LOOK: [PHOTOS] WEST ALABAMA DRENCHED AFTER TROPICAL STORM CLAUDETTE
Nick's Kids Foundation, founded in 1998 by Nick and Terry Saban in honor of the Alabama Crimson Tide's head football coach's late father, Nick Sr., operates in Tuscaloosa distributed over $10 million to hundreds of deserving organizations and causes over its lifetime.
This is not the first time Nick's Kids Foundation has aided the West Alabama region in times of need. The Foundation was critical in aiding the area during the COVID-19 pandemic as well as in recovery efforts of the April 27, 2011 tornadoes.
READ: UA RESEARCHERS CONDUCT STUDY THAT COULD PROTECT WEST ALABAMA FROM FUTURE FLOODING
Townsquare Media Tuscaloosa's Operation Storm Watch is brought to you by Safe-T Shelter. Visit their website here to see their selection of residential and commercial safe rooms and storm shelters. To contact a Safe-T Shelter representative, click here to visit their Facebook page.
Severe Weather Terminology You Should Know
Top Stories From The Tuscaloosa Thread (7/05-7/09)
Tuscaloosa's High School Football Programs
Here are some of the high school football programs located in or around the Druid City!