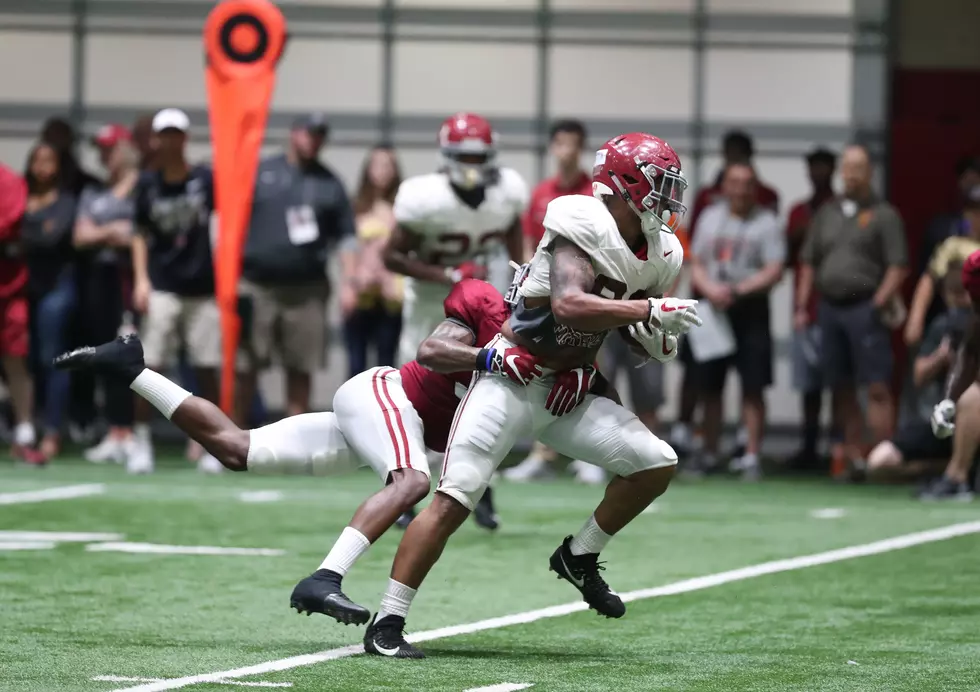 Rodney Orr Gives His Takeaways from Alabama's Second Spring Scrimmage
Crimson Tide Photos / UA Athletics
Only one week of spring practice is left for the University of Alabama and it will all conclude with the A-Day game on Saturday.
Alabama head coach Nick Saban wants his team to focus and finish out the last three days of practice strong. He said on Saturday after the team's second scrimmage of spring that he saw some progress but there are things that still need to improve.
"I do think there was some improvement in terms of how we played versus last week," Saban said on Saturday. "It's really hard to know because the two things we really want to evaluate is how many mental errors do you make, how many unforced errors do you have, how many missed tackles do you have on defense? These kinds of things, I think, can be sort of terminal. I do think we made some improvements in that area, but I also think we need to continue to improve, especially with some of our younger players."
To go deeper into Saturday's indoor scrimmage, Gary Harris brought on Rodney Orr of TiderInsider to discuss the absence of Tua Tagovailoa and the other big topics to come out of the day. Listen to that interview in the video below and check out The Gary Harris Show every weekday at 9am.