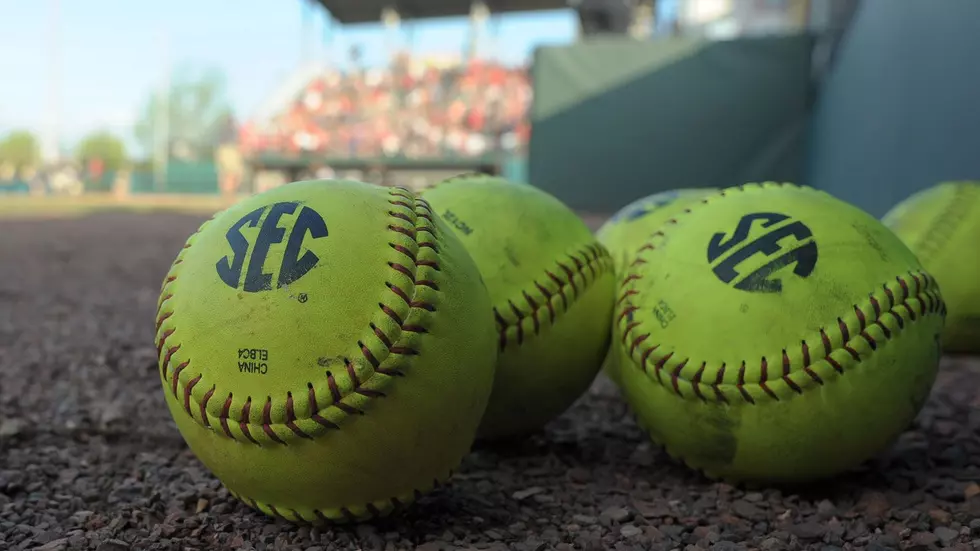 Alabama Blanks Murray State, 12-0, in 2019 Season Opener
Photo courtesy of the SEC
Alabama was solid in all phases of the game in its 2019 season opener Friday afternoon, shutting out Murray State 12-0.
The Alabama (1-0) offense surged ahead early, helped by a nine-run third inning. On the other side, Murray State (0-2) had no answer for the Crimson Tide pitchers as junior Krystal Goodman (1-0) threw 3.0 perfect innings in her Crimson Tide debut, with no runs, hits or walks allowed. She threw 23 pitches, 21 of which were strikes. Sophomore Madison Preston backed her up with 2.0 shutout innings, allowing just one hit.
Eight Alabama players tallied a hit in the big effort, with multi-hit efforts from seniors Reagan Dykes and Merris Schroder, combining for five of the team's 12 RBIs. Schroder was one of two players to a hit a home run in the game, along with junior Claire Jenkins.
With two out in the top of the first, sophomore Kaylee Tow and junior Bailey Hemphill drew back-to-back walks before Dykes pulled a double down the left-field line, scoring Tow from second to give Alabama a 1-0 lead.
With two out in the top of the third, the Tide offense rattled off nine runs, starting with an RBI single from Hemphill. Schroder followed that with a two-run double and Jenkins uncorked a two-run home run over the center-field fence to make it 6-0. Sophomore Kyra Lockhart drove in a pair on a pinch-hit single and Tow tallied the final runs of the inning with a two-run single to stretch the lead to 10-0.
Schroder drove in another pair with a two-run home run in the top of the fourth to make it 12-0, which proved final as Preston and the Tide defense shut down the Racers in the bottom of the fourth and fifth to hold on for the run-rule victory.
Alabama returns to face the host Troy Trojans tonight at 5:30 p.m. CT.