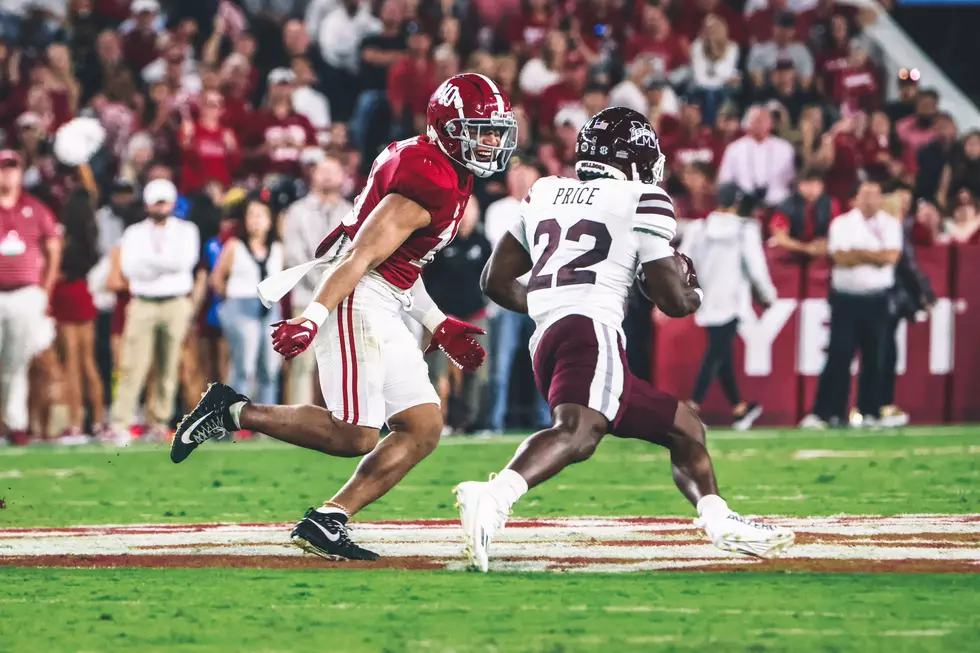 Alabama Coaches Name 8 Players of the Week After Win Over MS St.
Photo courtesy of @AlabamaFTBL on Twitter
The Crimson Tide blew away Mississippi State with a 30-6 win on Saturday. The coaching staff named eight players of the week to highlight after this win.
Ja'Corey Brooks on offense; Brian Branch, DeMarcco Hellams, Eli Ricks and Henry To'oTo'o on defense; and Emmanual Henderson Jr., Robbie Ouzts and Will Reichard on special teams were all highlighted for their excellent efforts.
OFFENSE
Ja'Corey Brooks
Led all pass-catchers with 74 yards
Got a first down for the Tide on all three of his receptions
Had a long reception of 40 yards
DEFENSE
Brian Branch
Ended the game with four tackles, including 1.5 for loss (-6 yards) and one sack (-5 yards)
Contributed two pass breakups and a quarterback hurry
Helped the secondary limit the Bulldogs to only 231 passing yards
DeMarcco Hellams
Had 12 tackles which matched his career-high total, including one sack (-8 yards)
Added two pass breakups
Played a key role to holding the Bulldogs to only six points
Eli Ricks
Had four pass breakups which tied the team-high total
Did great for his first start of the year for the Tide
Added two tackles
Henry To'oTo'o
Hit his career-high in tackles with 13, including a team-high tying seven solo stops
Included one tackle for loss (-2 yards)
Led the defense in limiting the MSU offense to only 293 yards
SPECIAL TEAMS
Emmanuel Henderson Jr.
Did a fantastic job on the Tide's special teams again
Robbie Ouzts
Assisted on the Tide's punt and kickoff returns
Will Reichard
Kicked three field goals and three PATs, totaling at 12 points
Hit from 33, 38 and a season-high tying 50 yards on all three of his field goals
Kicked off seven times for 424 yards and two touchbacks
The Tide will take a bye-week this week, then get on the road to Baton Rouge next Saturday, November 5, to face the LSU Tigers. Kickoff is set for 6 p.m. CST.
Football Practice - 10/18/2022
Check out these pictures of the Crimson Tide preparing to host the Mississippi State Bulldogs for homecoming after their loss to Tennessee.
LOOK: Pictures From the Last 15 Years of Wins Over Tennessee
A series of photos from 13 of the last 15 wins in a row Alabama has had over Tennessee.