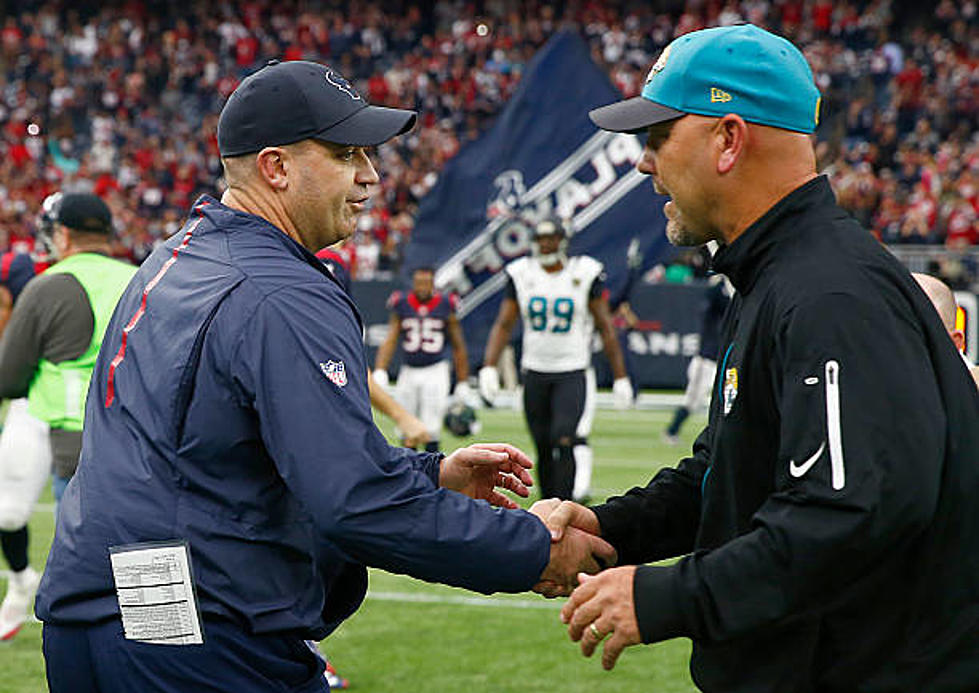 Alabama Coordinator "not likely" to be the Jaguars Next Head Coach
Getty Images
It appears that Alabama offensive coordinator Bill O'Brien is not the front-runner for the Jacksonville Jaguars NFL head coaching vacancy. O'Brien already conducted one interview with the team.
NFL Network's Mike Garafolo said on 'NFL Now,' "I'm just not getting the vibe that it is going to be Bill O'Brien."
O'Brien has bounced back and forth between the collegiate ranks and the NFL since he started as a running backs coach at Georgia Tech in 1998. He first joined the pro league in 2007 as a quarterbacks coach and offensive coordinator for the New England Patriots.
O'Brien held the same two job titles in 2021 for Alabama football after spending seven years as the head coach of the Houston Texans from 2014-2020.
Under O'Brien, the Alabama offense averaged over 488 yards per game and amassed the second highest total yards for the season with 7,323, behind only the Western Kentucky Hilltoppers.
O'Brien also holds the distinction of being the only offensive coordinator to lead an Alabama quarterback to hoisting a Heisman Trophy.
Top Offensive Lineman in Saban Era
Top Offensive Lineman in Saban Era
The 10 Greatest Athletes from Alabama