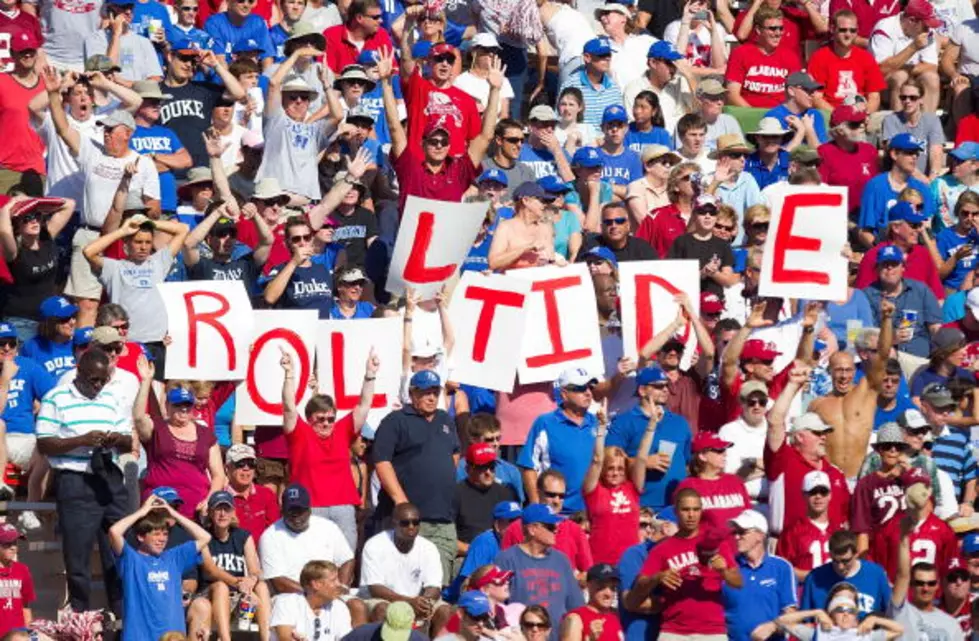 Alabama-Duke Set to Open 2019 Season in Chick-fil-A Kickoff Game
Getty Images
The University of Alabama and Duke University will meet in Atlanta, Ga., for the Chick-fil-A Kickoff Game on Saturday, Aug. 30, 2019, the two teams announced on Monday morning. The matchup will be the 12th installment of the nation's longest-running kickoff game.
The Crimson Tide will be making its sixth appearance in the Chick-fil-A Kickoff Game. Alabama is a perfect 4-0 in the event to date, and are set to square off with Florida State in 2017, representing what will be the Tide's fifth appearance in Atlanta.
Alabama and Clemson played in the inaugural Chick-fil-A Kickoff Game in 2008, with the 24th-ranked Crimson Tide taking down the No. 9 Tigers, 34-10. The Tide faced Virginia Tech the very next year, defeating the seventh-ranked Hokies, 34-24. Alabama's next pairing came in 2013, once again with the Hokies, as the top-ranked Crimson Tide began its season with a 35-10 win. Most recently, Alabama and West Virginia met to start the 2014 campaign with UA earning the 33-23 win over the Mountaineers.
The Crimson Tide and Blue Devils will meet for the fourth time in the history of the two storied universities. Alabama holds the 2-1 advantage in the series, most recently defeating Duke in Durham by a score of 62-13 on Sept. 18, 2010. The Blue Devils won the initial meeting between the two programs on Jan. 1, 1945, with a 29-26 win in the Sugar Bowl. The next meeting came in 1972, with Alabama taking down Duke, 35-12, in Birmingham on Sept. 9.