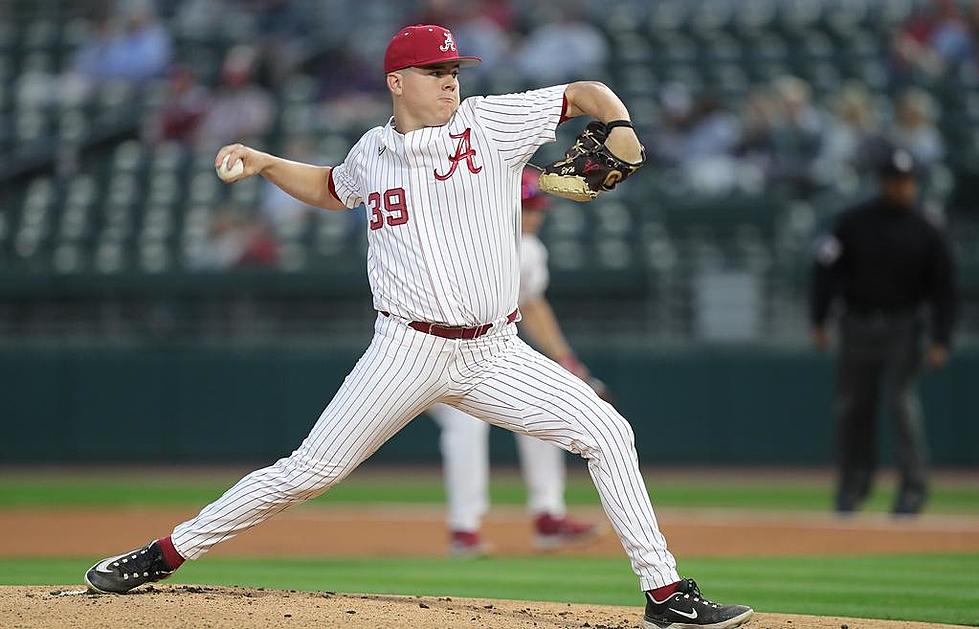 Alabama Falls to Vanderbilt, Series Even at One Apiece
Crimson Tide Photos / UA Athletics
Amid a tumultuous week, the Alabama baseball team fell short in gave two of a crucial home series against No. 5 Vanderbilt on Friday night. The Commodores rode elite pitching by starter Hunter Owen, who went seven innings, to a 4-1 victory. The Crimson Tide scored 11 runs in the series opener, leading to an 11-2 rout, and went flat at the dish in game two.
The only run Alabama (31-16, 10-13 SEC) plated was in the sixth, when center fielder Caden Rose hit a home run to the right field terrace. The Crimson Tide did not log a hit until Colby Shelton singled in the bottom of the fifth. Owen struck out nine, and the bullpen came in behind him and threw two hitless frames.
On the Alabama side, Garrett McMillan went six innings with four earned runs. The Crimson Tide bullpen did its part to keep the home team in striking distance of a series win, but the offense had no answer for the opposing pitching.
"Tonight wasn't as much about our guys not being productive at the plate as it was about their guy pitching really well," Alabama interim head coach Jason Jackson said. "That's two really good teams that are going against each other. Last night, we got the best of them, and tonight they got the best of us. In my opinion, you've got two of the best teams in the country going toe-to-toe."
Vanderbilt opened the scoring in the second inning with a solo homer to right that was just fair, then added another in the third. Two more crossed by way of the sacrifice fly in the fifth.
Alabama still has the opportunity to win this series, which would go a long, long way for the Crimson Tide's postseason hopes.
"They got us tonight, but we're gonna be ready to win tomorrow," said Jackson.
First pitch is set for 2 p.m. CT on Saturday.
Alabama Baseball Takes Down Kentucky 3-26
Alabama vs Kentucky Baseball