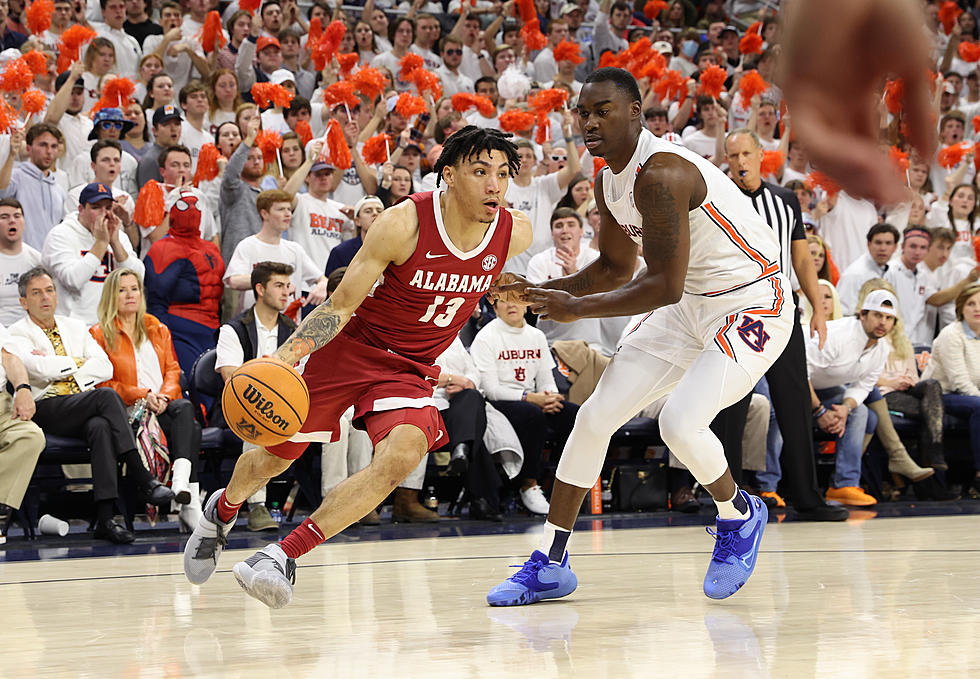 Alabama Looks to Bounce Back Against Ole Miss
Crimson Tide Photos / UA Athletics
Alabama basketball looks to get back in the win column Wednesday night as they travel to Oxford to take on the Ole Miss Rebels. Alabama has lost three of its last four and just recently had their worst shooting night of the season.
Alabama (14-9) (4-6) has struggled to find ways to win lately against top tier teams as they have faced three top five teams in their last three games and are skating on thin ice if they want to make the NCAA Tournament in March.
Ole Miss (12-11) ( 3-7) has had a rough year under Kermit Davis, lacking consistency and have been struggling to score the ball throughout the season. Ole Miss's season has went from bad to worse as they will be without one of their best players in Daeshun Ruffin as he has suffered a season ending knee injury. Ole Miss is coming off a double overtime win against Florida and despite the injury to Ruffin are still holding out hope they can make a run and get into the tournament.
Alabama is trying to get back on track offensively as they were also held to their lowest points scored in a game this year last Saturday against fifth ranked Kentucky. Alabama is shooting 30% from three and 44% from the field. Alabama has seen declined numbers from some of its star players from last years Sweet 16 team. Reigning SEC Tournament MVP Jahvon Quinerly shot 43% from three last year and is down to 24% this year. Keon Ellis has also experienced a bit of a setback as well. He is shooting 34% from three this year compared to 38% this year.
Alabama Basketball All-Time Scoring Leaders