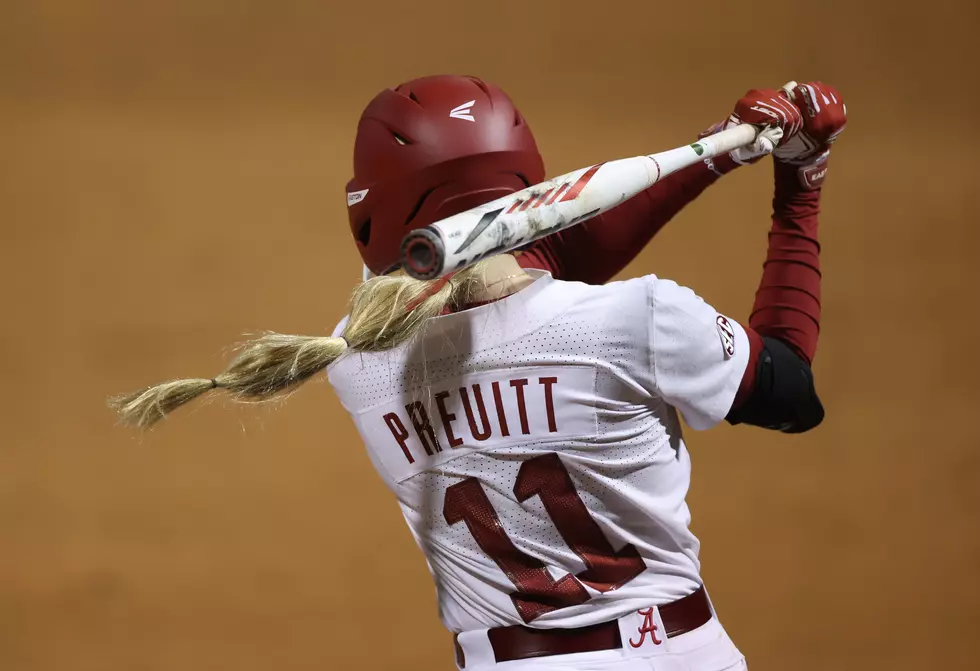 Alabama Softball Falls In Easton Bama Bash Finale
Crimson Tide Photos / UA Athletics
On Sunday, the Alabama Crimson Tide softball team (11-3) fell to the Kennesaw State Owls by a score of 5-3 in the final game of the Easton Bama Bash Tournament.
Alabama picked up four wins on the weekend heading into Sunday, but was unable to rally to complete a perfect tournament showing with the finale against Kennesaw State.
The Tide fell behind after giving up two runs in the first inning, with the Owls extending their lead to four by the third inning.
Alabama plated one in the fifth on a Larissa Preuitt sacrifice fly to cut into the deficit, which Kennesaw State extended back to four in the top half of the sixth inning.
The Tide scored two in the bottom half thanks to an Ashley Prange home-run, making the ballgame 5-3 in favor of the Owls.
Alabama would fail to score in the final inning of the ballgame, dropping its third contest on the season to fall to 11-3 overall.
Head coach Patrick Murphy expressed his disappointment following the game, while attributing credit to the visitors for earning the victory.
"Nothing went right today," said Murphy. "It was bad all the way around and I'll take full responsibility for that."
Murphy noted the dominant performance from the Owls on the mound.
"Today, you have to give Kennesaw State's pitcher credit. She made all the pitches she needed to and got people out when she needed to," said Murphy.
The Crimson Tide defeated Kennesaw State 9-2 Friday in the first meeting of the weekend and return to action Wednesday at Rhoads Stadium against Southern Mississippi.
The Alabama Crimson Tide softball team takes on Southern Miss on Wednesday, March 1, 2023, at 6 p.m. CST. Coverage will be on ME-Tv 97.5 FM and the ME-Tv 97.5 app which is free to download in the App Store.
Alabama Softball's Season Opener
Alabama softball's 2023 season opening weekend.