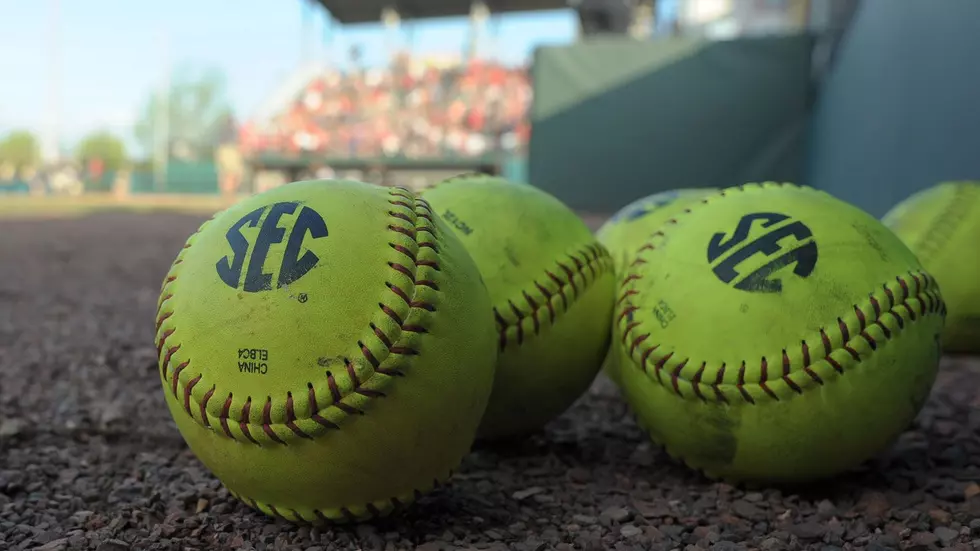 Alabama Softball Signee Montana Fouts Wins Gatorade Kentucky Player of the Year
Photo courtesy of the SEC
The 2018 college softball season is in the books as Florida State battled back from the losers bracket to make the best of three championship series and sweep Washington in two games.
Patrick Murphy's Alabama Crimson Tide lost in the Seattle Super Regional to the Huskies two weeks ago but are already looking forward to welcoming a crop of newcomers for 2019.
Prior to the start of the 2018 regular season, the Crimson Tide signed four prospects that will suit up in a crimson and white uniform next season.
One of the prospects has already made waves in the high school ranks in pitcher Montana Fouts. The 6-1 pitcher from Grayson, Kentucky, came into signing day ranked as the third best pitcher and seventh best overall prospect in the country according to FloSoftball's "Hot 100" rankings.
Earlier this week, Fouts was named Gatorade's Player of the Year in the state of Kentucky.
The incoming Alabama pitcher went 30-0 with a 0.04 ERA while striking out 383 batters as a senior at East Carter High School in Grayson, Kentucky.
Fouts will enter an Alabama pitching staff that lost Alexis Osorio and returns Courtney Gettins and Madison Preston from the 2018 squad.