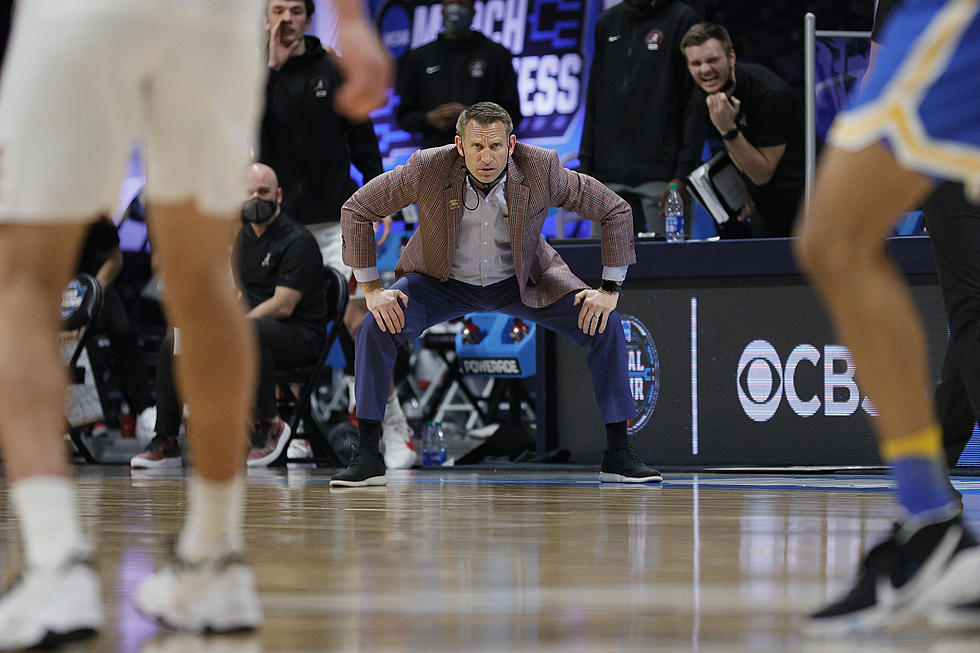 Bama Hoops to Appear in Orlando Event Next Season
Getty Images
According to a report from Jon Rothstein of CBS Sports, the Alabama Crimson Tide basketball team will be featured in the Orlando, Florida based AdvoCare Invitational during the 2021-22 college basketball season. The event will be held Thanksgiving weekend and will feature Kansas, Dayton, Iona, Miami, Belmont, Drake and North Texas alongside the Crimson Tide.
Outside of the initial report from Rothstein, no further details concerning the event have been reveled, including the official dates and game times of the event.
Five of the eight-team field participated in the 2021 NCAA Tournament, including Alabama's first-round opponent, Iona.
Alabama defeated the Rick Pitino-coached Gaels 68-65 before advancing to the Sweet 16 where the Crimson Tide ultimately fell in a heartbreaking overtime shootout with the UCLA Bruins.
Of the other four teams returning from an NCAA Tournament appearance, only Kansas and North Texas made it out of the first round. Kansas lost to USC 85-51 in the second round while North Texas also lost in the second round 84-61 to Villanova.
The event appears to play into the schedule game plan for third-year head coach Nate Oats, who said in April he didn't want to play many top-10 non-conference teams due to the stiff competition existing in the SEC, but still wants his team to be battle-tested before the Spring arrives.
"There's only so many really high-level games you want (in the) non-conference," Oats said at the time. "There's an art to this doing this scheduling thing, and I think we've done pretty good with it."
The official 2021-22 schedule for the Crimson Tide hasn't been finalized just yet, but Oats did confirm in April the Houston Cougars will make up its previously scheduled trip to Tuscaloosa next year. Houston battled into the Final Four of the NCAA Tournament before falling to the eventual national champion Baylor Bears 78-59.
Highest Rated Recruits in Bama Hoops History
Take a look at the highest rated recruits to play for Alabama since 2000 according to 247Sports.
Men's Basketball's Career Leaders in Made 3-Pointers