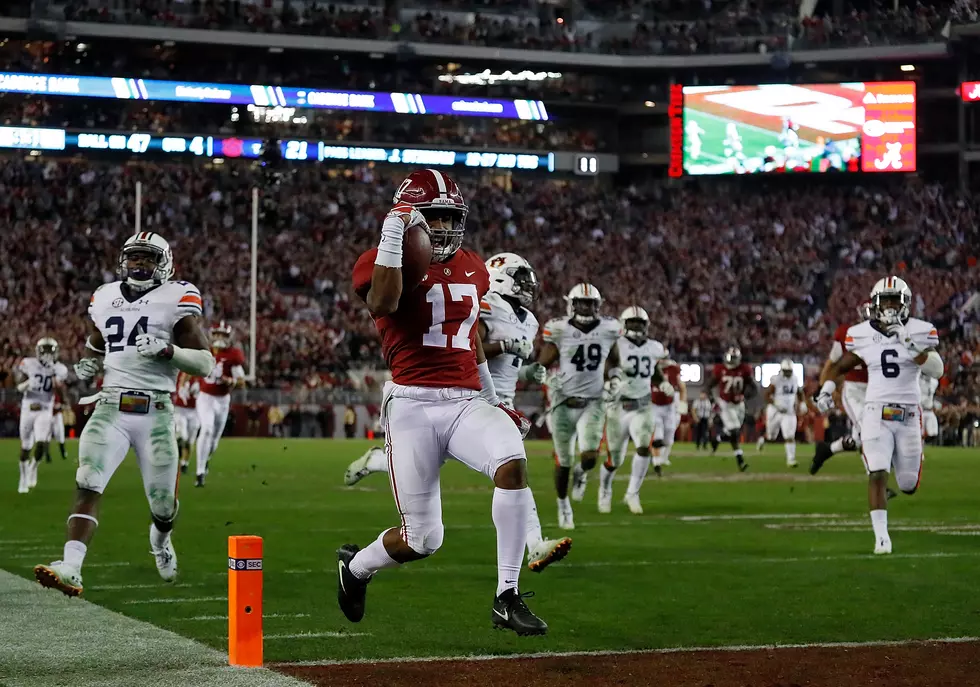 Cecil Hurt Sports Editor for The Tuscaloosa News Recaps The SEC Championship Game
Getty Images
Cecil Hurt, sports editor for The Tuscaloosa News, joined Host of Southern Fried Sports Travis Reier Tuesday morning to look back over Alabama's come-back victory over Georgia.
The two also discussed various topics such as if Tua Tagovailoa's average performance cost him in his race against Kyler Murray.
Hurt also gave his thoughts on the Bear Bryant Coach of the Year Award
"I think Nick at this point," Hurt said. "Certainly in in this season, he was a level above Urban Meyer. So what do you do, how do you recognize that."
To listen to Travis's full conversation with Cecil Hurt simply click the video below:
As Always, you can tune into Southern Fried Sports weekdays from 11-noon. Don't forget to download the Tide102.9 app and stay connected with the Crimson Tide all season long.