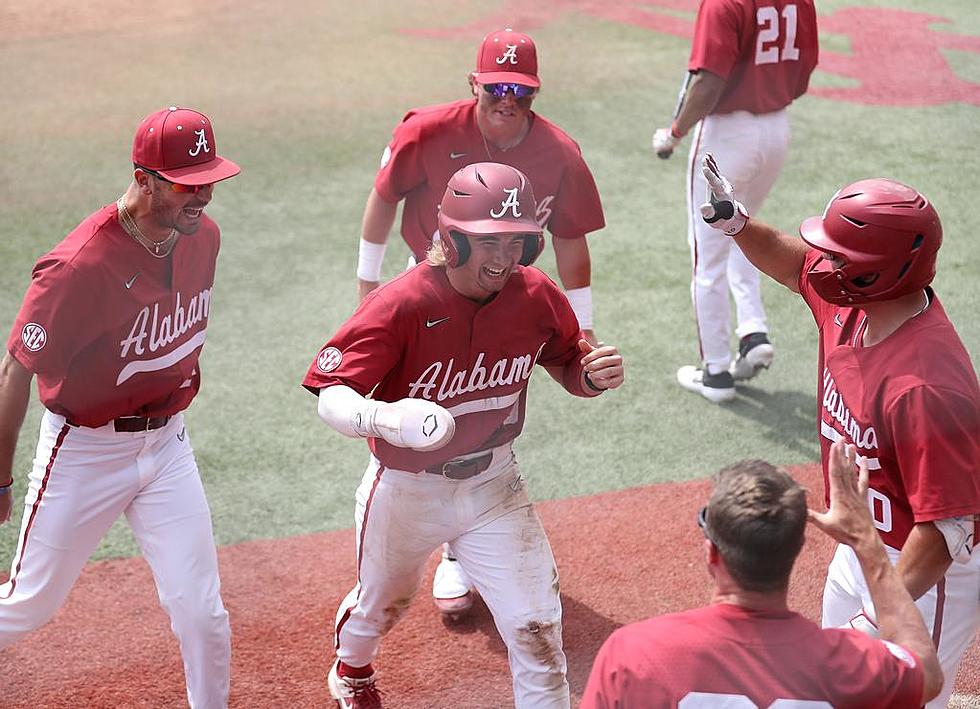 Homerun Central: Alabama Win Over Missouri
Crimson Tide Photos / UA Athletics
Alabama baseball brought back a win over the Missouri Tigers Friday night after three home runs in the sixth inning. The Tide pulled out a 6-4 score, holding their own so far on the road.
Alabama's success in the game was that they came out swinging on Missouri. Jim Jarvis started the first inning off with a liner hit to the center that caused a three-base error. Then, Tommy Seidl got him home during the next bat, bringing the score to 1-0 Tide. However, the Tigers tied it up during the first inning as well, making it anyone's game again.
The game remained even until the bottom of the fifth inning when three Alabama errors earned Missouri two runs leaving them up 3-1.
The sixth inning had Tide fans on their feet and jaws on the floor. Dominic Tamez, Andrew Pinckney, and Jaxon West all hit homers, making it the first time three-or-more home runs were recorded in an Alabama inning since 2019. Missouri tried to bring itself back from the score deficit but was only able to manage one more hit for the rest of the game.
Finally, Alabama sealed their 6-4 win during the seventh inning when Tamez scored again after a double by Colby Shelton.
Head coach Brad Bohannon said this was a great win on the road for his team and the energy in the dugout was unmatched during his postgame interview.
Alabama clinched a series win on Saturday and will face Missouri again on Sunday at 1 p.m. as the Tide looks for a sweep.
Highest Earning Bama Pros of All-Time
The University of Alabama is known for constantly cranking out world-renowned athletes, but who of the best active or former pro players have the highest career contract earnings?
Alabama Spring Practice Second Week 2023
Alabama falls to Texas A&M in College Station to Close Regular Season
Sights and scenes from Alabama's loss against Texas A&M