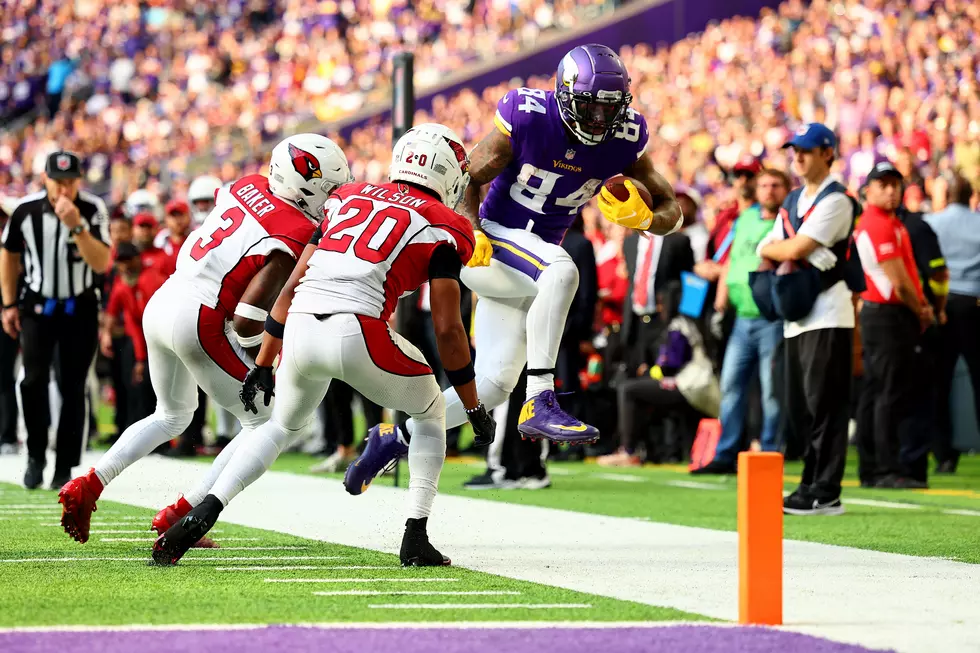 Irv Smith Jr. to Miss Multiple Weeks with Injury
Getty Images
Former Alabama Crimson Tide player and current Minnesota Vikings tight end Irv Smith Jr. was put on the injured reserve list on Tuesday.
The tight end suffered a high ankle sprain in the Vikings' Sunday matchup against the Arizona Cardinals. With the injury, Smith Jr. is expected to be sidelined for around 8-10 weeks, but could return later in the season or possibly in the playoffs if the Vikings make it that far.
The 24-year-old has just 22 receptions for 168 yards and two touchdowns this season. His role in the Vikings offense has not been what some have expected after becoming the Vikings top tight end, and after coming off missing the entirety of last season with a torn meniscus.
It should also be noted that the Vikings made a move to acquire Detroit Lions' Pro Bowl tight end T.J. Hockenson, possibly signaling an end to Smith Jr.'s time in Minnesota. As of now, the pair make up one of the most dangerous tight end groups in the league.
Alabama vs Mississippi State 2022
Alabama vs Tennessee Week 7 2022