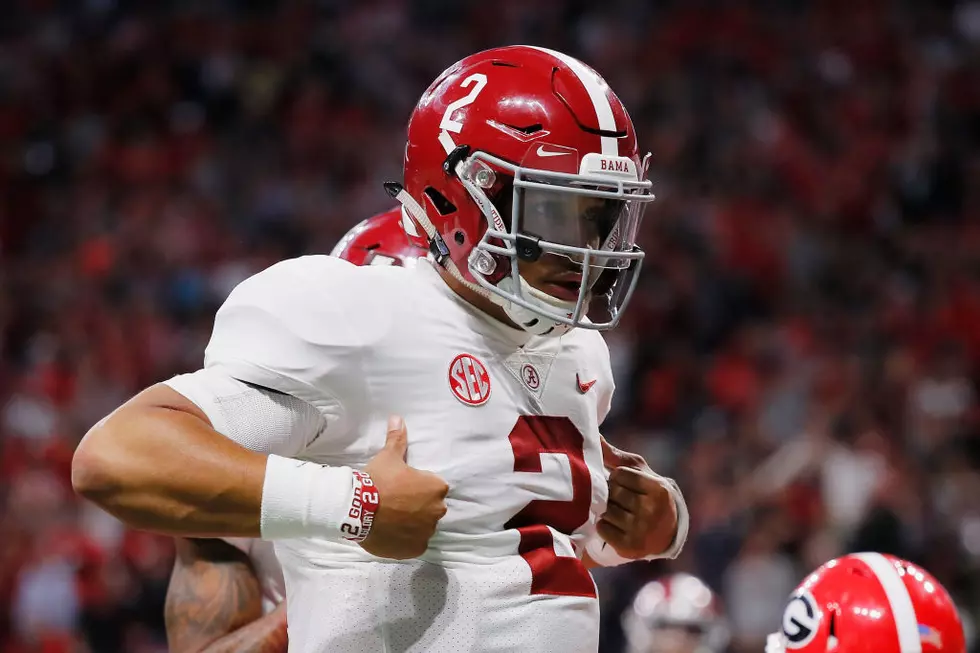 Jalen Hurts Signs Rookie Deal
Getty Images
One day prior to the opening of NFL training camps, the Philadelphia Eagles have announced they have come to a contractual agreement with second-round draft pick Jalen Hurts. Hurts was the fifth quarterback selected in this past year's NFL draft and is now ready to report to Eagles camp tomorrow.
Ian Rapoport reports that his contract is a four-year deal worth $6.02 million with a $1.94 million signing bonus. His deal also includes workout bonuses in year three of $75,000 and $100,000 in year four. He will begin learning the offense and his new teammates tomorrow when camp opens. He takes over as the primary backup quarterback for the Eagles, a position that has seen action over the last three seasons, playing in 12 games.
Carson Wentz has missed eight starts during his four-year career and missed time in four other contests due to injury.
Hurts enters the league, already a decorated player, as SEC Freshman of the Year in 2016, SEC Offensive player of the Year in 2016 and two time SEC Champion. He has also won a Big 12 Championship and was named Big 12 Newcomer of the Year in 2019. Additionally, Hurts finished runner-up in Heisman voting in 2019 to Joe Burrow.
The prolific quarterback finished his college career with 9,477 yards passing, 80 touchdowns and 20 interceptions. He also rushed for 3,274 yards and 43 touchdowns.
Doug Pederson has coached the Eagles since 2016 and is known as a quarterback's friendly coach, having descended from the Andy Reid coaching tree. Pederson will use Hurts' skill set to stress defenses across the league, whether he is starting or not for the Eagles.
Enter your number to get our free mobile app
Alabama QBs Drafted into the NFL