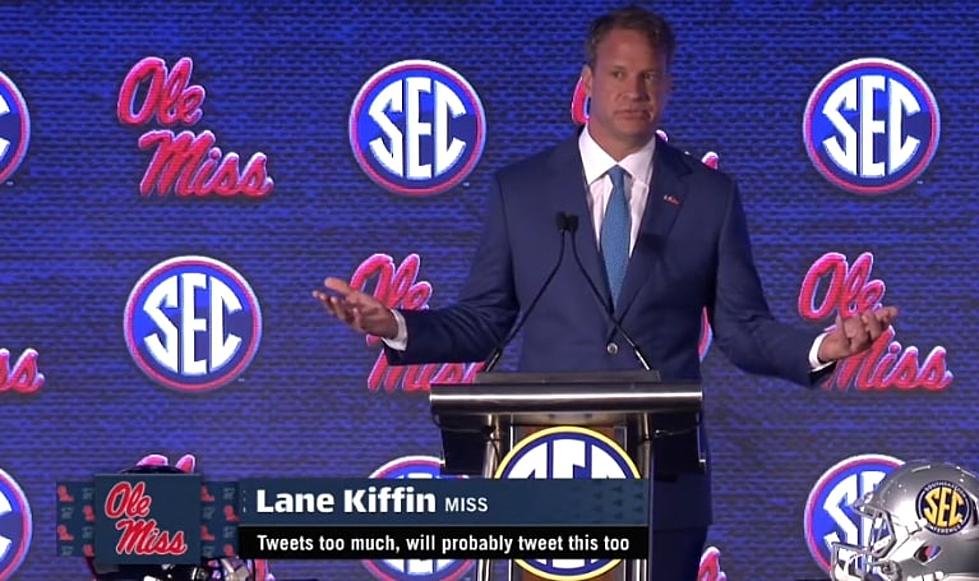 Lane Kiffin: King of Twitter
SEC Network on Twitter | @SECNetwork
Monday night, the rollercoaster of a rumor mill regarding Lane Kiffin and his highly speculated move from Oxford to Auburn may have reached its climax. Jon Sokoloff of WCBI News, a television station in Columbus, Miss., tweeted that his sources had told him Lane Kiffin was planning to step down as Ole Miss' football coach after Thursday's Egg Bowl game between the Rebels and rival Mississippi State.
He would be doing so in order to accept the head coaching job at Auburn, which Sokoloff also reported hadn't even been formally offered to anyone.
The rumor mill regarding his potential departure has been churning strongly for a while now, but this was the report that elicited the strongest response from Kiffin. A response that only Kiffin could deliver.
Things started out tame with a simple denial.
Then, Kiffin came in from the top rope, creating one of the more entertaining nights on Twitter college football fans have been blessed with in a long time.
Hugh Keeton, an anchor at WLOX in Biloxi, Miss. did his part in playing along.
Kiffin was up into the late hours of the night continuing to clown on the rumors that he would leave the stability of the program he has built in Oxford for an increasingly tumultuous Auburn athletic department.
Some fans were having plenty of fun with all the interactions.
Others were concerned that the coach was up tweeting at 10:30 at night three days before the school's biggest rivalry game.
Regardless of how you feel about Lane Kiffin as a coach, one thing is certain: he's the king of college football Twitter.
Alabama vs Austin Peay
The Alabama Crimson Tide defeated the Austin Peay Governors by a score of 34-0 on Saturday November 19, 2022.
Tim Anderson League of Leaders Turkey Drive