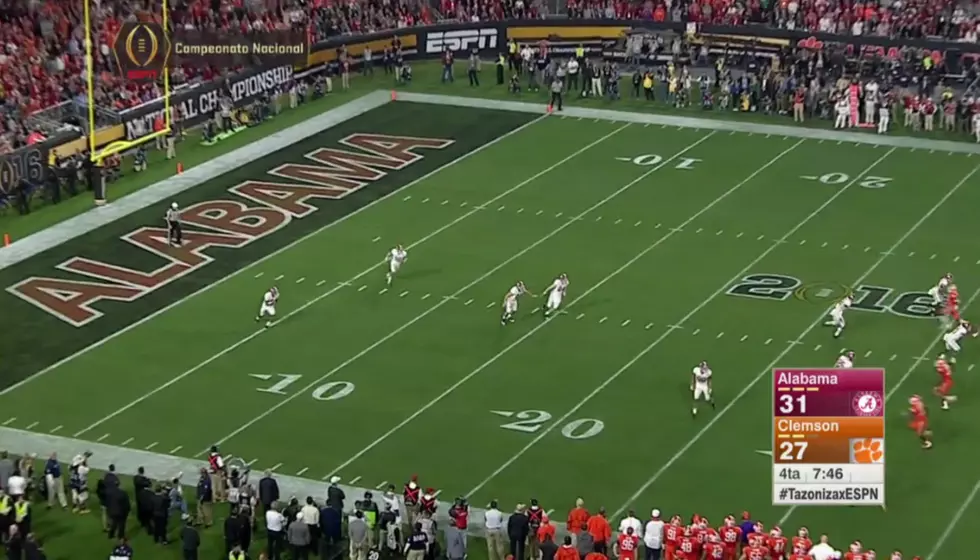 Listen to the Spanish Call of Kenyan Drake's Touchdown Return [VIDEO]
Sportscenter via Twitter
After battling injuries for much of his career, Alabama senior Kenyan Drake ended his career on the highest of notes. 
Following a Clemson touchdown that cut the Crimson Tide's lead to four points in the fourth quarter, Drake took a kickoff return down the sideline in front of the Alabama bench and leaped into the endzone before a defender could drive him out of bounds. That touchdown changed the game and gave Alabama a two-possession lead.
Crimson Tide fans weren't the only ones excited about the big play. Watch and listen to the ESPN Deportes broadcast that aired on Monday night.
Drake finished the game with just one carry and two receptions, but he'll forever be remembered for the touchdown return.