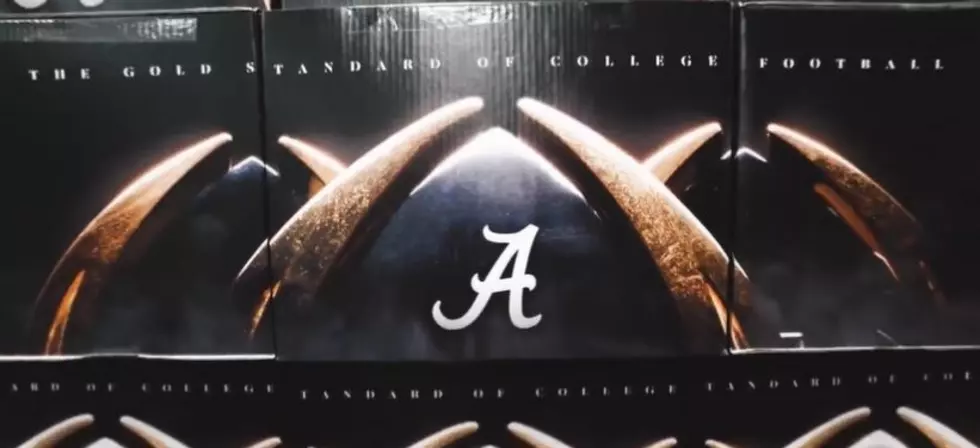 Marlon Humphrey Shows Off The Crimson Care Packages
Photo Courtesy @AlabamaFTBL on Twitter
The Alabama Crimson Tide leads all colleges with 58 players on NFL rosters in 2022. The Tide has been running the premiere program in college football since head coach Nick Saban was hired in 2007.
The Alabama football program is a family, from the moment a player signs his Letter of Intent until his playing days are over. There's no better example of that than the annual care packages sent from the program to the players in the NFL.
The program puts together care packages each year and sends them to the players on NFL rosters so that each athlete can represent the Tide properly in workouts, locker rooms and in their down time.
The packages arrived this week and Baltimore Ravens cornerback Marlon Humphrey took to social media to answer the question on everyone's mind. What's in the box?
Humphrey puts his good looks and charisma to use by modeling all of the Bama gear that filled up the box. The football program sent all the NFL stars a collection of hats, toboggans, athletic shorts, sweatshirts, jackets, and much more.
Alabama has set the standard for player care for the last 15 years. No one does it quite like Saban when it comes to athlete appreciation. These NFL care packages are just another example of the Tide taking things to the next level.
Every Alabama alum who scored a Touchdown in Week 2 of the 2022 NFL season
A photo of every former Alabama football player who scored a touchdown in Week 2 of the 2022 NFL season.
Alabama vs Louisiana Monroe Week 3 2022