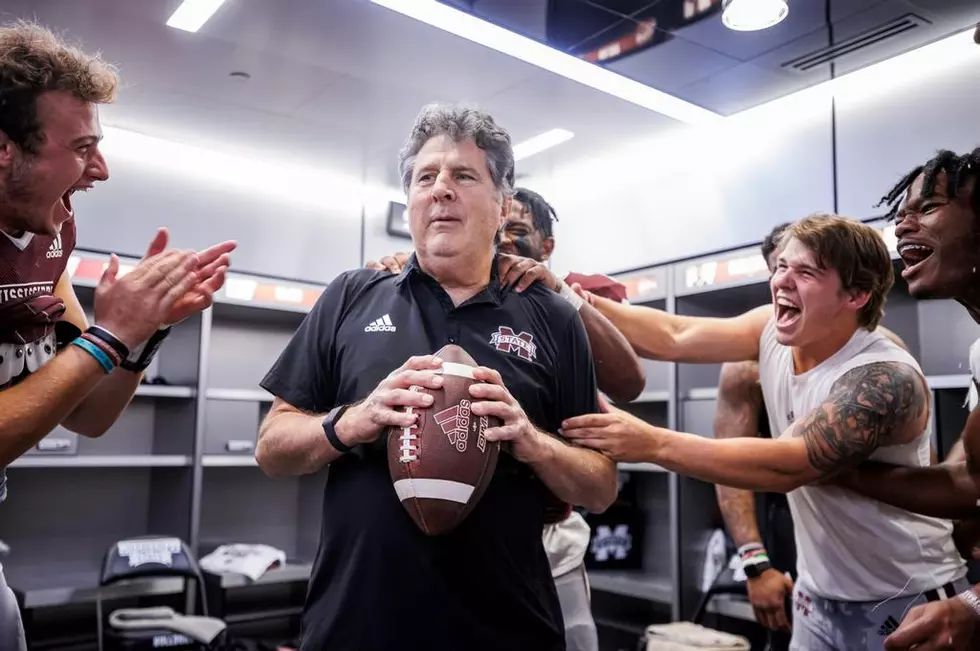 Mississippi State Will Play Bowl Game in Tampa to Honor the Pirate
Photo courtesy of HailState.com
The Mississippi State head coach, Mike Leach, died at 61 years old on Monday night. He suffered a heart attack in his home on Sunday night.
The Leach family said in a statement: "Mike was a giving and attentive husband, father and grandfather. He was able to participate in organ donation at UMMC as a final act of charity. We are supported and uplifted by the outpouring of love and prayers from family, friends, Mississippi State University, the hospital staff, and football fans around the world. Thank you for sharing in the joy of our beloved husband and father's life."
The Bulldogs are still set to take on the Fighting Illini on January 2, 2023, at the ReliaQuest Bowl.
"The players are 100 percent behind playing this bowl game and doing what coach Leach would expect them to do," the MS State interim athletic director, Bracky Brett, said to ESPN on Tuesday.
To honor the pirate, they will be playing at the Raymond James Stadium in Tampa, FL, which is the Tampa Bay Buccaneers stadium.
Why was Mike Leach known as "The Pirate"?
This nickname was given to coach Leach when he was the head coach at Texas Tech from 2000 to 2009. He would bring a pirate's sword to practices to use as a metaphor to give his team advice. Leach would speak about swinging swords with great power like pirates.
The media began referring to him as a pirate coach. He developed the mantra "swing your sword." In fact, his fans even began sending him pirate items, like flags and swords. He eventually wrote an autobiography in 2011 titled "Swing Your Sword: Leading the Charge in the Football and in Life."
Alabama vs. Memphis
The No. 4 Alabama Crimson Tide men's basketball tam defeated the Memphis Tigers 91-88 to improve to 9-1 on the season.
No. 8 Alabama Beats No. 1 Houston
The No. 8 Ranked Alabama Men's Basketball Team took down the No. 1 Houston Cougars 71-65 after mounting a 15-point second half comeback in Houston on December 10.