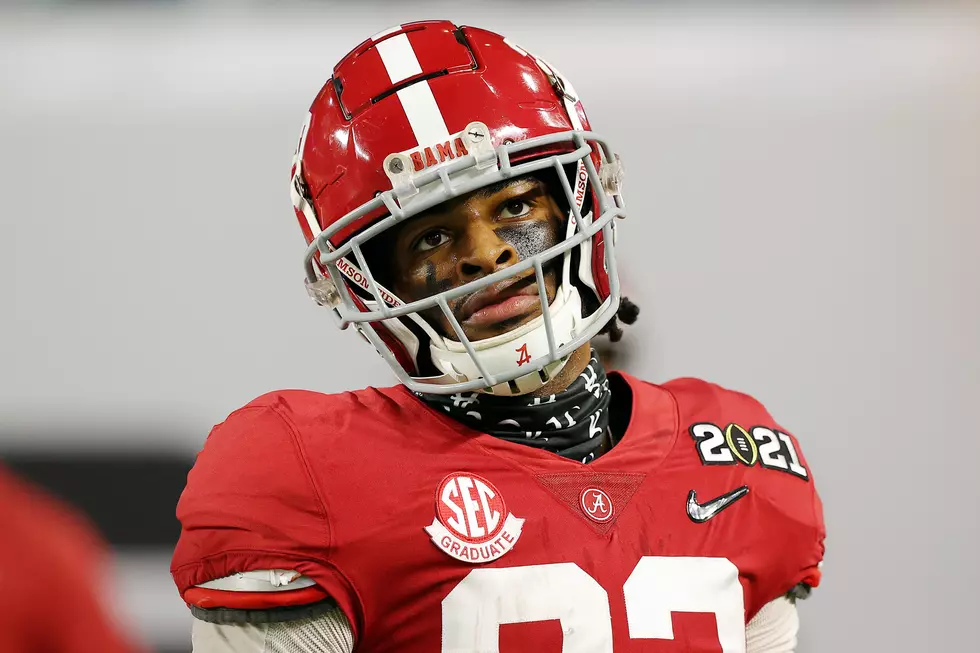 Najee Harris Tells Todd McShay to "Kiss My Ass"
Getty Images
As the NFL Draft is rapidly approaching, prospects are doing everything they can to potentially raise their stock as much as possible in order to maximize their earning potential. For hopeful prospects, this process can be extremely vigorous and almost seem like it will never end.
So one can understand if Najee Harris is a little bit sick of hearing about what so called draft "experts" think about him and his potential ability to play in the National Football League.
While appearing on ESPN NFL Insider Adam Schefter's podcast, Harris had some choice words for ESPN draft analyst Todd McShay when Schefter read McShay's pre-draft scouting report of Harris during the show.
The part of the report in question that Harris took issue with read as follows:
"Harris showed tremendous improvement as a pass catcher in 2020 with a big-catch radius and an ability to adjust to balls thrown outside his frame. He also shows good aggressiveness in pass pro."
In 2020, Harris was certainly utilized more in the passing attack with Mac Jones at the helm, which of course led to more eye-popping receiving numbers.
After Schefter read him the report, Harris replied, "I think he can kiss my ass. How is he going to say he saw better production? I did not play freshman and sophomore year. So, I didn't have an opportunity to show I can catch. It's not because I can't. It's because I wasn't in the game to show I could catch. Let's stop looking at the stats sheet there and watch the game."
Schefter also read Harris a report from McShay's colleague, Mel Kiper, in which Kiper expressed concern at the amount of carries and overall usage for Harris at Alabama, which Harris also took issue with.
"He just said I had all those carries and stuff and that's wear and tear. You ask me, dude I would want 700 more carries. I never had no surgeries, I never got hurt, I never missed a game because of injuries. What are you talking about?"
Harris is the all-time leader in touchdowns scored at Alabama with a total of 57 scores. While he certainly feels like his game speaks for himself, it appears that Harris still has some convincing to do ahead of the NFL Draft in a few weeks.
KEEP READING: See how sports around the world have been impacted by the coronavirus