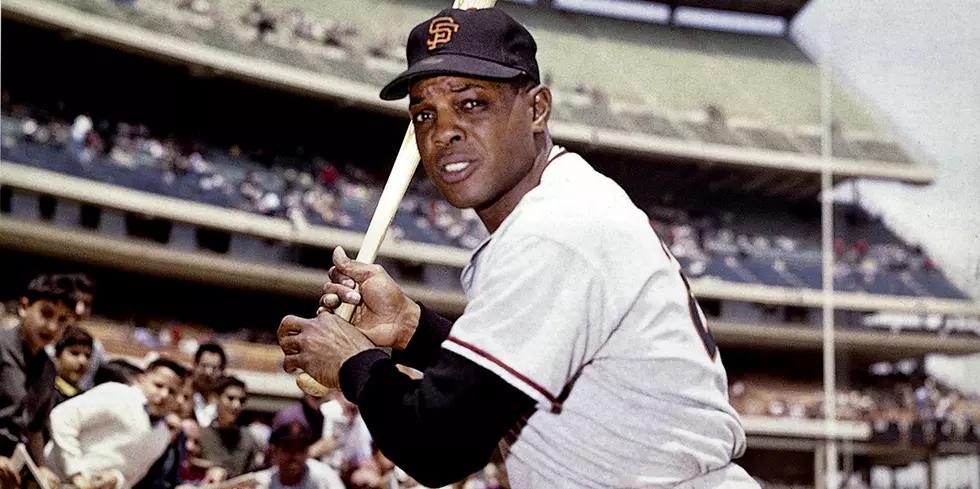 On This Day: Willie Mays Makes The NL All-Star Team… For The 24th Consecutive Season
Photo Courtesy of Newsweek.Com
On July 19, 1973, Alabama-native, Willie "The Say Hey Kid" Mays was named to his 24th All-Star team, tying Stan Musial at the time for the record of overall selections. However, they way he tied the record was different; Mays earned all of these all-star bids consecutively.
Willie Mays was born just outside of Birmingham, in a small industrial town known as Westfield, Alabama in 1931. At Fairfield Industrial High School, an all-black school during segregation, Mays became a multi-sport star. He led his high school basketball team to the 1946 Alabama State Championship and the county in scoring the same season. For Fairfield Industrial's football team, Mays played quarterback, fullback, and punter. He reportedly threw five touchdowns in a single game as a senior, prior to deciding to play professional baseball.
Mays would go on to play for the Chattanooga Choo-Choos, a farm system Negro League team, during the summer of 1948. In the same year, as an 18-year-old high-schooler, Willie Mays was signed to play professional ball in Birmingham for a Negro American League team-The Birmingham Black Barons.
He was threatened with suspension from Fairfield Industrial HS because of his decision to play professionally; however, with help from his father, Mays was able to make an agreement with the school's principle so that baseball wouldn't interfere with his education. The agreement allowed him to continue playing professionally, providing that Mays would only play at home games in Birmingham.
Though Mays had gone through all four years of high school and turned 18 by 1949, he mysteriously wasn't awarded his diploma until 1950. At the time, Major League Baseball's eligibility rules wouldn't allow non-high-school-graduates to be signed to any MLB team. This would delay what was supposed to be his rookie season by almost two years.
On June 4, 1950, the MLB's New York Giants signed Mays, for $4,000, after being passed up by the Boston Braves. Because the competition in the MLB's minor leagues weren't on the same level as the Negro American League, Mays wouldn't stay long in the minors. In fact, less than a year after signing his first contract, the baseball world would be changed forever as "The Say Hey Kid" made his MLB debut on May 25, 1951. He would be named the 1951 National League Rookie of the Year at the age of 20.
Shortly after his first season ended, Mays had been drafted to serve in the Korean War. Though he got to play at the very beginning of his sophomore season, he wouldn't see an MLB game again until his discharge from the army in 1954 - his streak of 24 consecutive all-star selections would start the same year. The four-time NL home run leader is still in the top five for career home runs; in turn, without the introduction of performance enhancing drugs after his retirement, it's very possible that Mays' total of 660 career home runs would be among the top three of all-time.
Mays, a 12-time Golden Glove awardee, was inducted into the Alabama Sports Hall of Fame in 1977. Two years later, he would also make the MLB Hall of Fame as a first ballot candidate. More recently, under the Obama administration, Mays was invited to the White House and awarded the Presidential Medal of Freedom in 2015. As of the 2017 season, Major League Baseball has awarded the best player in a World Series the Willie Mays MVP Trophy.
For more content from J.R. and all the talented interns at Tide 100.9, make sure to tune-in for Tide Tonight - MWF 6:00-7:00pm. You can hear all of our radio content on the new Tide 100.9 app!
Enter your number to get our free mobile app
Famous Athletes Who Wore A Mask