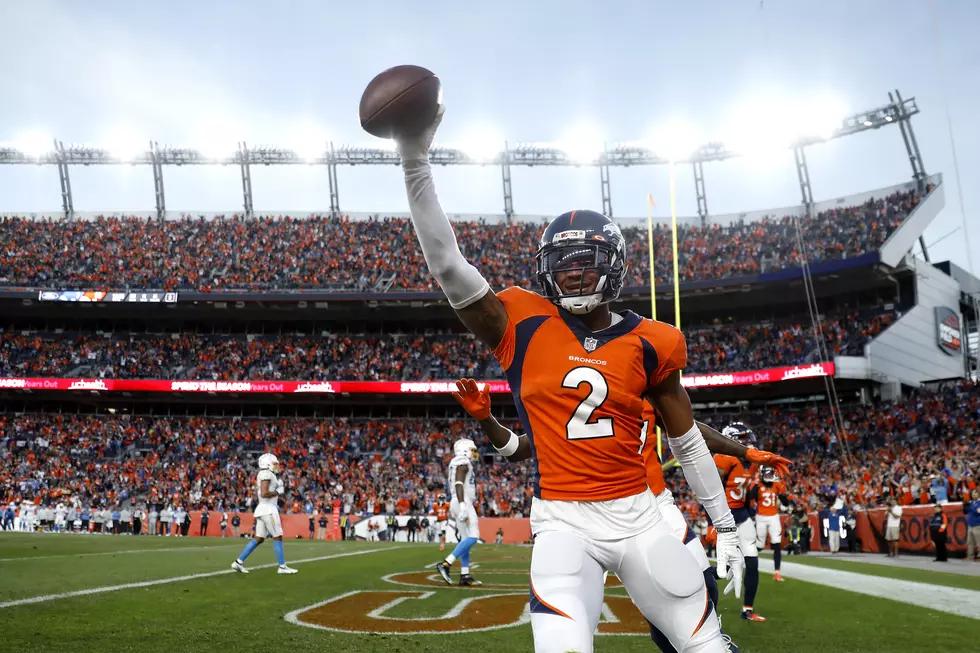 Patrick Surtain II is Turning Heads at Training Camp
Getty Images
Patrick Surtain II is well on his way to becoming one of the league's best cornerbacks, if he's not already. The former Alabama All-American is coming off of a tremendous rookie season and has picked up right where he left off, as the Denver Broncos opened training camp this week.
The 22-year-old cornerback has been sticky in coverage all week. On Thursday, he broke up a pass that was intended for Courtland Sutton to end practice. The 6-foot-4 Sutton had the ball in his hands as he leaped to high point it, but the young cornerback made an excellent play to knock it away.
"Court, he went up and got it," Surtain said. "Russ, he threw a good ball. He almost had it. But that goes to [show] the key is finishing plays, just finishing on the ball. You never know what's going to happen once you finish."
On Saturday, Surtain was targeted twice on deep throws by Russell Wilson and two separate times he broke up the pass.
"It's crazy," said defensive coordinator Ejiro Evero. "It's effortless. He's such a smooth athlete, and I think that's one of the qualities of really good players, is they just make it look easy. He's definitely in that [group]."
He's made life difficult on Broncos offensive coordinator Justin Outten early in camp.
"I'll go over to him each and every day, and say, 'Can you let us complete a pass, please? Just once?' It is a very, very good defense. We get tested daily," said Outten.
At 6-foot-2 and 202 pounds, Surtain possess a rare blend of size, speed, athleticism and technique. He's a complete player at the position and has already caught the attention of future Hall of Fame cornerback Richard Sherman.
"I really love to watch, even as a pro, Patrick Surtain's tape and Jaycee [Horn], before he got injured," Sherman said in April. "Surtain's tape is 'teach tape' and the fact that he's a rookie. Like, I mean you can literally make technique teach tape from his game tape; his press [coverage], his off [coverage], and it's week-in, week-out and he's not intimidated. It didn't seem like he was intimidated by anything, and that's what I love. Nothing is too big for him"
Surtain comes from a long line of talented defensive backs to play under Nick Saban and is the latest to make a name for himself in the pros.
LOOK: See the iconic cars that debuted the year you were born
How Many in America: From Guns to Ghost Towns
Can you take a guess as to how many public schools are in the U.S.? Do you have any clue as to how many billionaires might be residing there? Read on to find out—and learn a thing or two about each of these selection's cultural significance and legacy along the way.