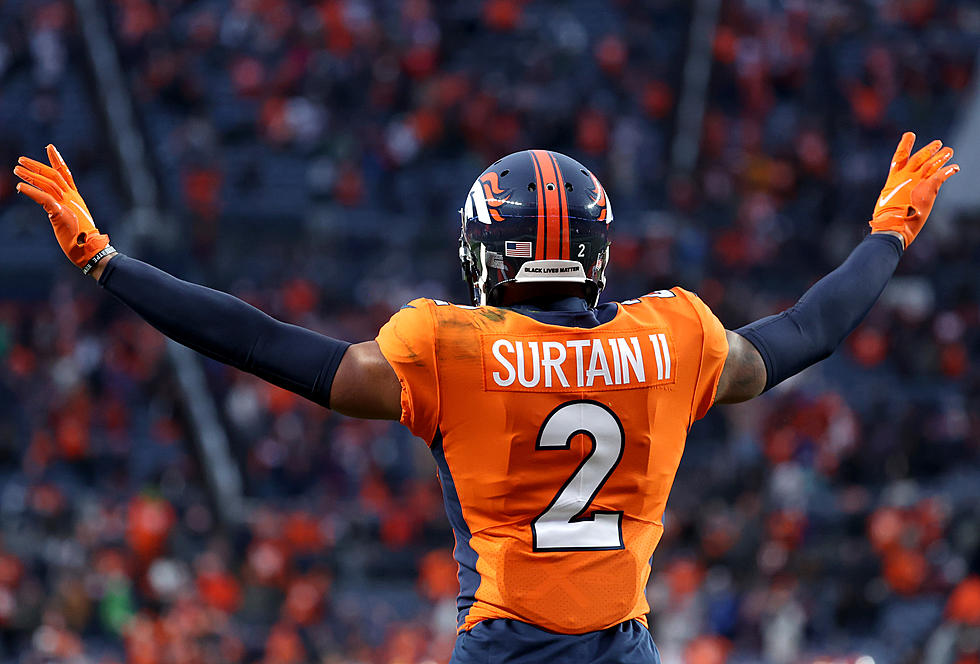 Patrick Surtain II Looking to Build Off of Impressive Rookie Season
Getty Images
A year ago, the Denver Broncos bypassed a talented group of quarterbacks to take Patrick Surtain II with the ninth overall pick in the 2021 NFL draft and the former Alabama defensive back has more than lived up to the billing.
As a rookie, Surtain tallied 58 total tackles, 14 passes defensed, four interceptions, returning one for a touchdown and was named to the NFL's All Rookie Defensive Team.
Three-time first-team All Pro cornerback Richard Sherman raved about Surtain on his podcast this month.
"I really love to watch, even as a pro, Patrick Surtain's tape and Jaycee [Horn], before he got injured," Sherman said. "Surtain's tape is 'teach tape' and the fact that he's a rookie. Like, I mean you can literally make technique teach tape from his game tape; his press [coverage], his off [coverage], and it's week-in, week-out and he's not intimidated. It didn't seem like he was intimidated by anything, and that's what I love. Nothing is too big for him"
Despite earning lofty praise from a future hall of famer, Surtain has plenty of areas in his game that he's focused on improving as he enters his second season in the NFL.
"I can build on consistency," Surtain said. "Technique, fundamentals. Those sorts of things. And I think I can improve on more film study, of course. Recognizing offensive patterns, offensive concepts, stuff like that. Slowing the game down a little bit for the second year."
"Just more comfortable around the players and to develop into a leader this time around," he said. "Just knowing the schemes of things, knowing what to expect in there. Getting more comfortable. The first year I was getting my feet wet a little bit. But now I see myself growing each and every day."
The 22-year old cornerback grew up in a football house. His father, Patrick Surtain played 11 seasons in the NFL for the Miami Dolphins and Kansas City Chiefs, but now the younger Surtain has some NFL experience of his own under his belt.
Surtain has only begun to scratch the surface of what kind of player he can be. His teammates think very highly of him, Pro Bowl safety Justin Simmons stated Surtain "is obviously going to be a top-five corner in this league for as long as he wants to play."
Alabama's 12th Spring Practice 2022
Alabama was back on the practice field on Tuesday. The Tide started its final week of spring practice this week and will celebrate the end of spring practice with the annual A-Day Game on Saturday, April 16.
Alabama's First Spring Scrimmage 2022
The Alabama Crimson Tide hit Bryant-Denny Stadium for the first scrimmage of the 2022 spring season.