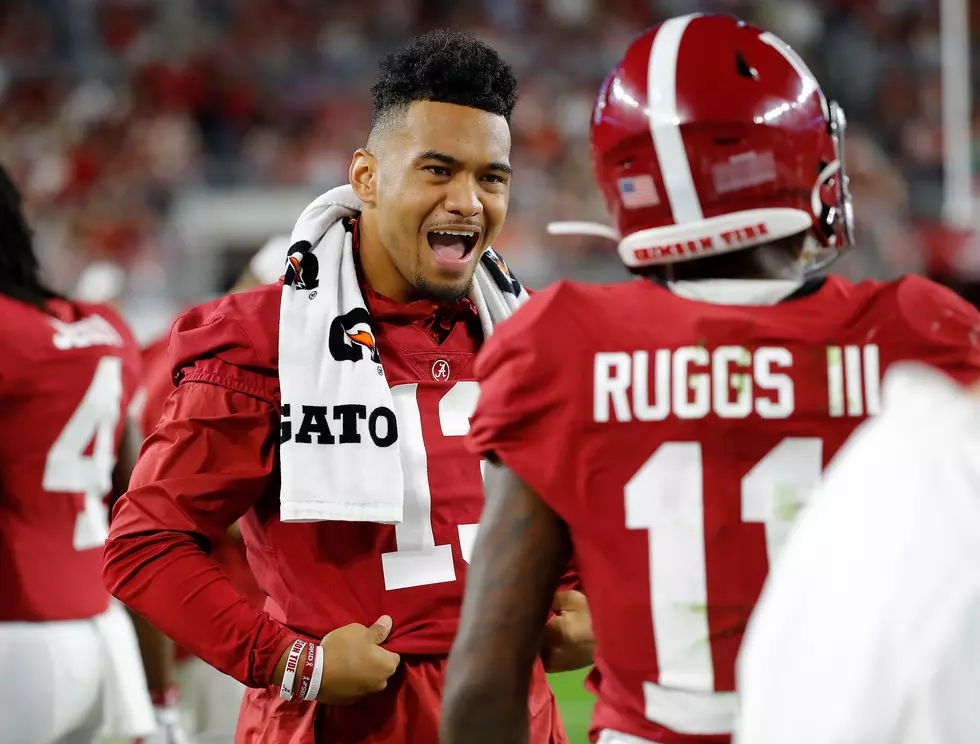 Ranking Draft Eligibles For Alabama-LSU With Chase Goodbread
Getty Images
https://youtu.be/5G2mWwZV4ow
Thursday morning Chase Goodbread, NFL Draft analyst, co-host of the "Talkin' Tide" podcast and Host of Crimson Cover on WVUA 23, joined Host of "Southern Fried Sports" Travis Reier to rank the draft eligible players that will be featured in Alabama's arguably biggest game of the regular season.
"I think he's got more of a track record for one thing," Goodbread told Host Reier why he has Tua Tagovailoa being drafted before Joe Burrow. "I think he's more mobile, I love his accuracy."
If you are unable to make it to any of the games, download our Tide100.9 app and listen to the game from anywhere around the world!
"If you would have asked me over the summer if Joe Burrow was going to be talked about as a potential first-round pick," Goodbread continued. "I wouldn't have seen it coming, but the year he's had and that position being what it is for the NFL. He's made himself a lot of money in 2019."
You can hear Goodbread's rankings and listen to the full conversation between Reier and Goodbread as they break down Alabama-LSU in the video above
"I think the that what strikes me about Tua," Goodbread continued. "That I think he has that no other quarterback in the country has, is his ability to be accurate when his feet aren't set right."
As always, you can tune into "Southern Fried Sports" weekdays from 11-noon. Don't forget to download the Tide100.9 app and stay connected with the Crimson Tide all year long.