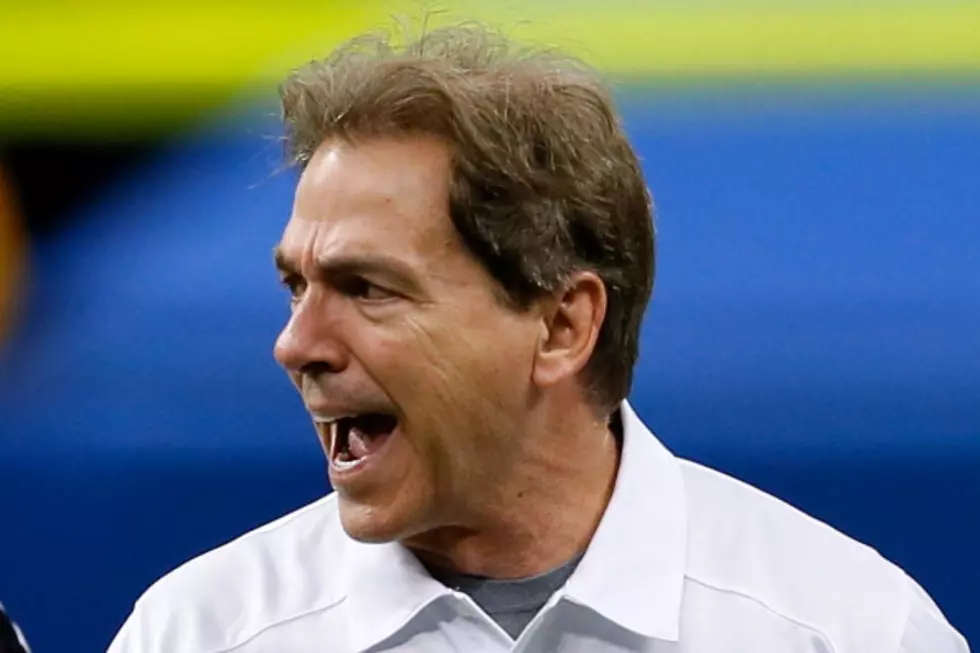 Report: Texas Offered Nick Saban $100 Million to Coach Longhorns
(Photo by Kevin C. Cox/Getty Images)
Perhaps the Nick Saban to Texas rumors might have been a bit more substantiated than many Alabama fans wanted to believe.
In Paul Finebaum's new book, the ESPN radio and television personality writes that Longhorn boosters were willing to give Saban a $15 million signing bonus and a salary package worth roughly $100 million to persuade him to leave Tuscaloosa for Austin.
Texas was dead serious about trying to money-whip Saban. Depending on whom you talk to -- Bama big hitters or Texas big hitters -- the Longhorns were prepared to give Saban somewhere between a $12 and $15 million signing bonus and a salary package worth $100 million (plus performances).
The rumors of Saban to Texas began circulating immediately after the regular season came to a close in 2013. Some Texas-based writers went as far as reporting that the deal was finalized and would become public soon, but the head coach eventually agreed on a contract extension with the school where he had won three national championships.
The timing couldn't be any worse for reporters and better for onlookers. Saban and Alabama are set to appear at SEC Media Days on Thursday and we're anxiously awaiting his response to this inevitable topic. Paul Finebaum's timing is as sharp as ever.