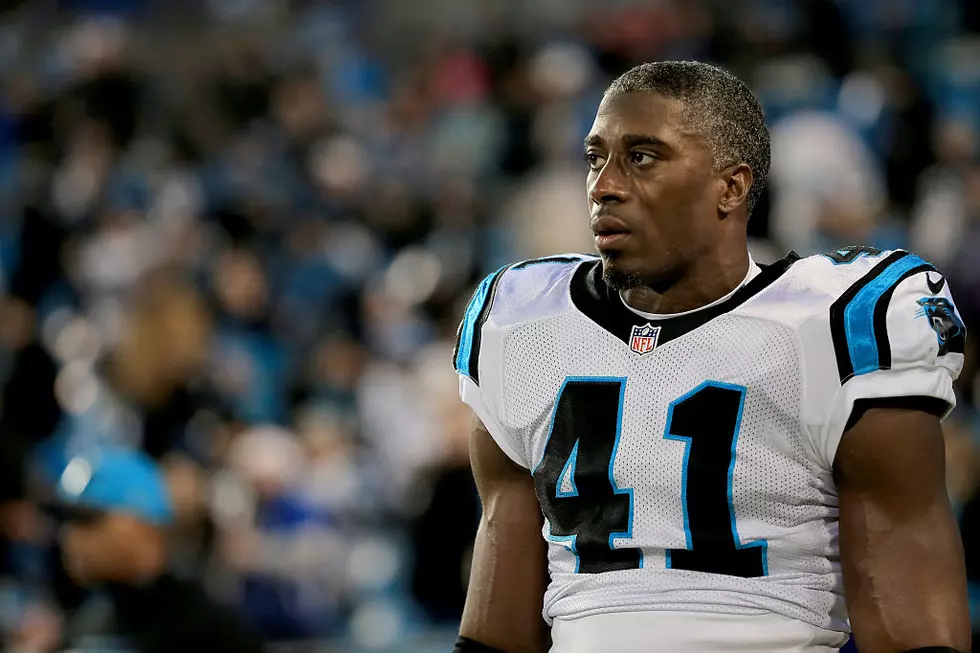 Roman Harper Added to SEC Nation
Getty Images
It's been a big week for Roman Harper, the former Crimson Tide safety welcomed into the world a new son, the New Orleans Saints inducted him into the franchise's Hall of Fame, and it was announced he would be joining the crew of SEC Nation on the SEC Network. The news was first reported by Outkick.com and Sports Business Journal.
Harper spent 11 seasons in the NFL with the New Orleans Saints and Carolina Panthers. He has spent time with Fox46 of Charlotte and with WDSU Saints on 6 covering the Panthers and Saints since retiring from the NFL. Harper will join Laura Rutledge, Tim Tebow and Jordan Rodgers behind the desk this fall.
Harper commented on the new opportunity to Tide 100.9.
I'm excited about ti. I've bee working towards a great opportunity like this over the last couple years. I believe working with Fox46 of Charlotte covering the Panthers and WDSU Saints on 6 coverage in New Orleans has allowed me to learn the ropes more and actually allowed me to learn who, "Roman Harper the TV analyst" is. How to be the best version of myself on TV and to be able to come across as as intelligent, confident, knowledgeable and sometimes quite handsome.I'm happy to be able to represent my family, the state of Alabama, the University of Alabama and all those people and fans that have helped me become the man I am today on TV. It will be fun. I'm looking forward to working with a great group of people and an awesome company. The best version of me is still out there and I'll continue to working towards that dude everyday. #Godwins
We are looking forward to seeing Harper represent the Crimson Tide behind the desk. SEC Nation airs on Saturday mornings on SEC Network prior to the 11:00 a.m. kickoff on game weekends.
Enter your number to get our free mobile app
Alabama's 2020 Football Schedule