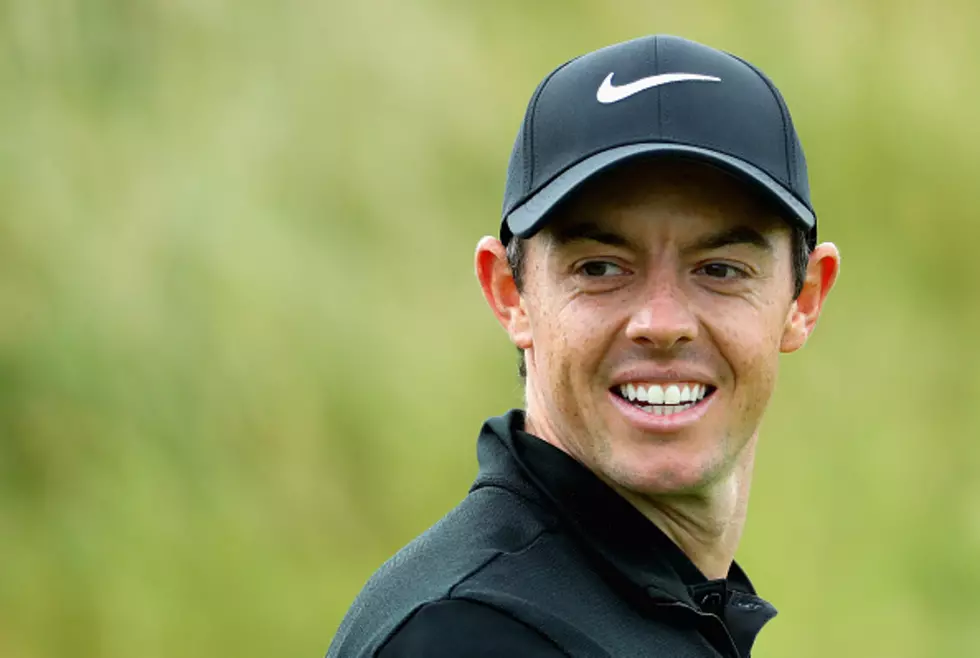 The Latest: Rory McIlroy Looks to Gain Ground at PGA Championship
Getty Images
CHARLOTTE, N.C. (AP) — The Latest on the PGA Championship (all times local):
Rory McIlroy opened the second round of the PGA Championship with three straight pars. The 28-year-old from Northern Ireland is looking to make up ground on leaders Thorbjorn Olesen and Kevin Kisner, who are five shots ahead.
The 2012 and 2014 PGA Championship winner is considered a favorite this week, along with Jordan Spieth, to take home the Wanamaker Trophy. McIlroy started the day at 1 over for the tournament.
McIlroy had a three-hole stretch Thursday that included a double bogey after he had reached 2 under for the tournament. He noted the grainy greens of the Quail Hollow course were fast and difficult.
Jordan Spieth wasn't overly worried about being five shots behind after one round of the PGA Championship. He just wants to make sure the deficit is a little smaller after the next round.
Spieth, who needs this major to complete the career Grand Slam, will know the target by the time he tees off at Quail Hollow on Friday afternoon.
Kevin Kisner, who shared the 18-hole lead at 4-under 67 with Thorbjorn Olesen, was among the early starters on another calm morning with a few gathering clouds.
Rory McIlroy let a good round get away from him and shot 72, the same score as Spieth. McIlroy also plays Friday morning and is hopeful the slightly smoother greens will allow him to make more putts.
Copyright 2017 The Associated Press. All rights reserved. This material may not be published, broadcast, rewritten or redistributed.