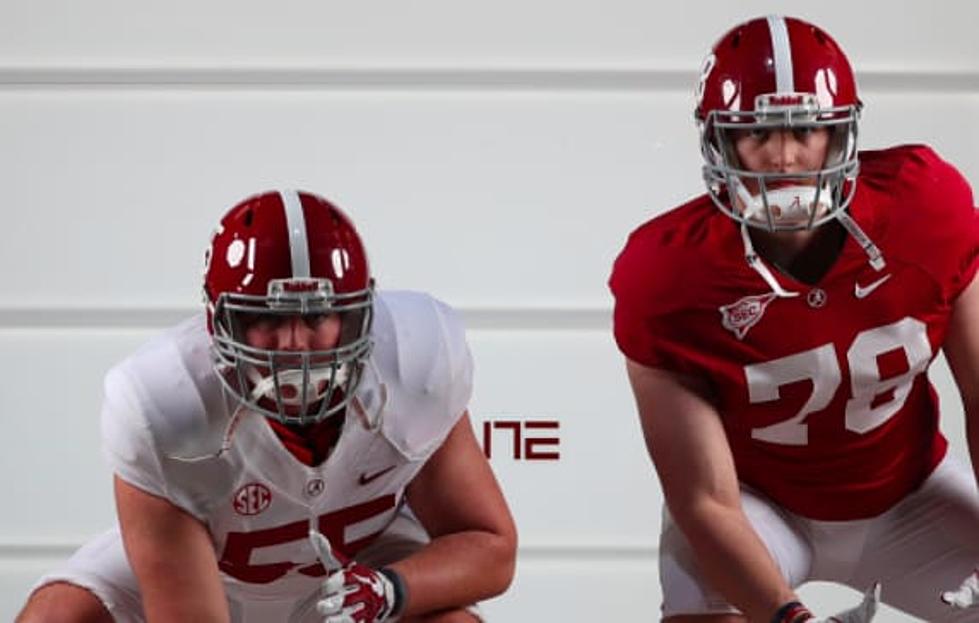 Top Rated Brockermeyer Twins Commit to Alabama
Via BamaInsider
The wait for the highly anticipated commitments from Tommy and James Brockermeyer of All Saints Episcopal High School in Fort Worth, Texas is finally over. The twins brothers announced via Twitter they will play college football for Nick Saban at the University of Alabama.
It never explicitly stated that they would be going to the same school before committing but it was expected since they had the same final choices and announced they would be committing the same day.
Tommy is a 6-foot-6, 283 pound offensive tackle that is rated as a five-star recruit. 247Sports Composite has him ranked as the top rated offensive tackle and fifth overall player in the 2021 recruiting class.
James is a 6-foot-3, 273 pound center that is rated as a four-star recruit. 247Sports Composite has him ranked as the top ranked center in the country and 32nd overall player in Texas.
They chose the Crimson Tide over the likes of Auburn, LSU, and Texas.
It was said to have come down between Alabama and Texas. The twins are legacies at Texas. Texas is where their older brother, Luke, currently plays linebacker and their father was an All-American offensive tackle there before playing in the NFL. Choosing Alabama shows they are ready to create their own unique legacies in Tuscaloosa instead of following in their family's footsteps to Austin.
The commitments from the two brothers solidifies the foundation of a very impressive offensive line class that already bolsters the number five overall offensive tackle in the country, JC Latham. The overall class was ranked tenth in the country by 247Sports prior to the Brockermeyer's decision and could boost the class into the top five by the end of the weekend.
Enter your number to get our free mobile app