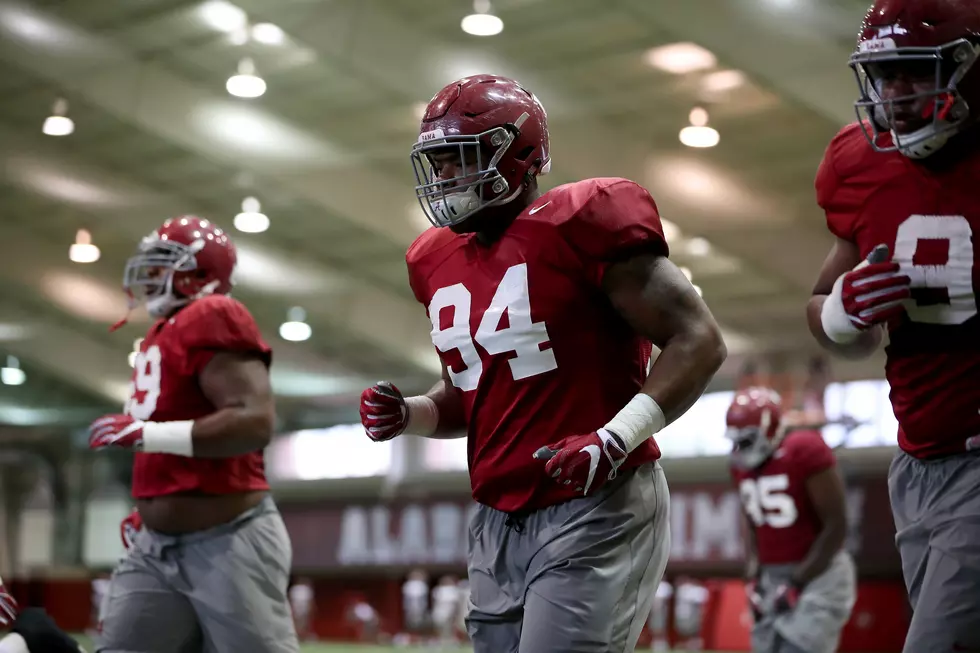 VIDEO: Alabama Practices Indoors on Day 3 of Spring Camp
Kent Gidley/UA Athletics
With heavy rains moving through Tuscaloosa most of the day on Saturday, the Alabama football team had to move indoors for day three of spring camp.
They worked two hours in shoulder pads and shorts as they continue to move through 15 total days of spring practice.
During the media viewing period, we were able to watch the running backs, defensive backs, and quarterbacks. Check out some of the video from Saturday's practice below.