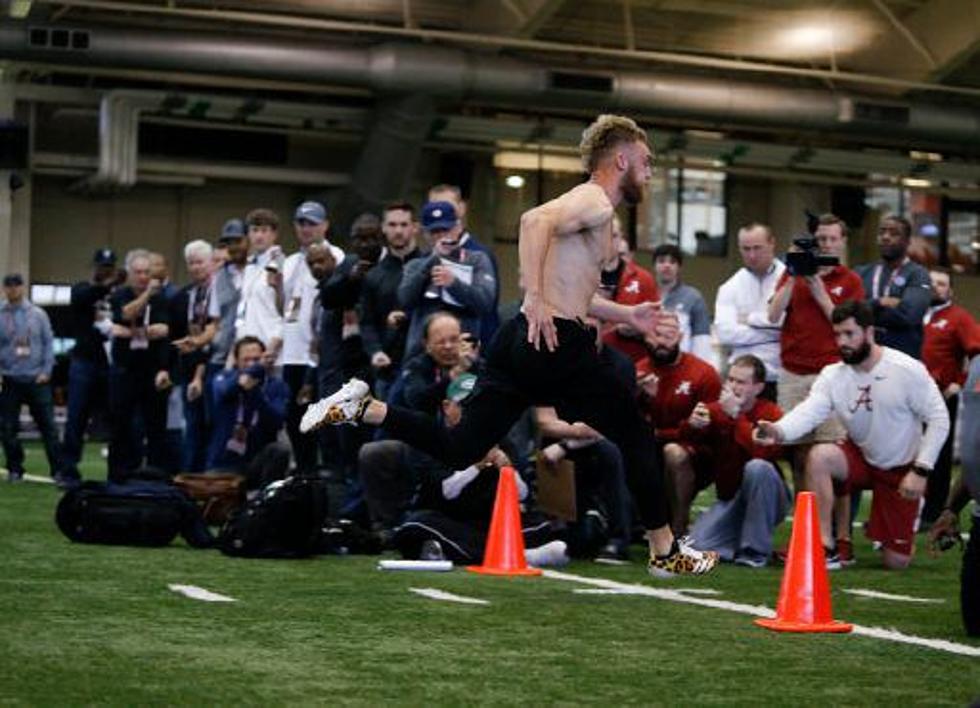 VIDEO: Ryan Anderson, Gehrig Dieter Run 40-Dash at Alabama Pro Day
Photo courtesy of Alabama Athletics
A crowd of NFL personnel rolled into Tuscaloosa on Wednesday to watch the next wave of Alabama prospects at the team's Pro Day. 
75 total scouts represented every NFL team inside the Hank Crisp Indoor Facility on campus to watch a number of guys run through drills, lift weights, and answer questions.
Two of the players that ran the 40-yard dash were linebacker Ryan Anderson and wide receiver Gehrig Dieter. The former posted a 4.78 at the NFL Combine but ran it again and produced a better time with an unofficial 4.72.
Dieter, who used this opportunity to showcase his abilities as a route-runner and pass-catcher, thought the day went well.
"I thought I did well. It was a fun day," Dieter said. "It was definitely exhausting, being one of the guys that did every single part of it. All in all, I think it really well."
Check out video of both players running during Pro Day.