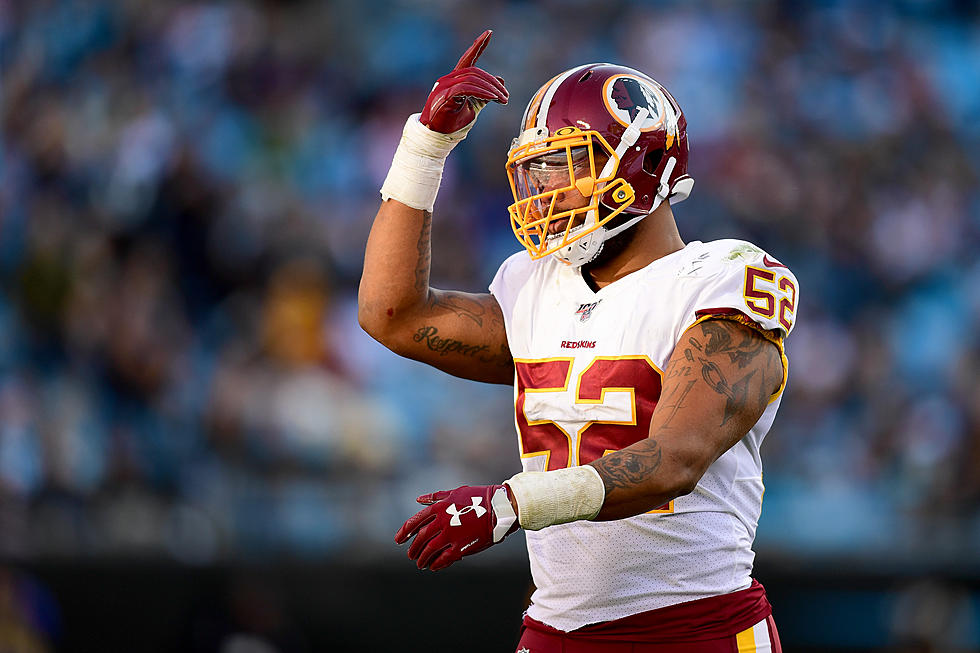 Pittsburgh Steelers Signing Former Alabama LB to Practice Squad
Getty Images
Ryan Anderson is joining the Steelers practice squad, following the injury to Pittsburgh's star pass rusher and 2021 NFL defensive player of the year, TJ Watt.
Watt exited Sunday's tilt with the Cincinnati Bengals late in the game with a torn pectoral muscle. Watt's injury does not require surgery, but will take time to heal. As a result, the team brought in Anderson to work out for depth at the position while they rest Watt, who will miss a minimum of one week of action.
"I can definitively say that T.J. won't play this week, but I won't make any commitments beyond that," said head coach Mike Tomlin.
Anderson's signing means the Steelers won't have to rush Watt back if current backups Jamir Jones or Malik Reed get hurt or fail to perform.
Anderson entered the NFL in 2017 as a second round pick by the Washington Commanders. During his time in DC, he tallied six sacks, five forced fumbles, two fumble recoveries, and 86 total tackles. After four seasons, he signed with the New York Giants as a free agent, but was issued a six-game suspension for a performance enhancing drug violation and subsequently released two days later.
Anderson's time in Tuscaloosa was memorable. He was a part of the 2015 national championship team and 2016 runner-up team. In those two seasons, the Daphne, Ala. native totaled 98 tackles, 30.5 tackles for loss, 15 sacks, and six turnovers.
Northridge vs. Bessemer City
The Northridge High School Jaguars beat the Bessemer City High School Tigers in football by a score of 40-12 on Thursday.
Highest Earning Bama Pros of All-Time
The University of Alabama is known for constantly cranking out world-renowned athletes, but who of the best active or former pro players have the highest career contract earnings?
Harrison's Fantasy Draft: All Alabama 2021 Mock Draft
What if the 2021 Draft only consisted of the 69 current Alabama alumni in the NFL and the 12 prospects on their way to the next level? Let's take a look with a fantasy mock draft!