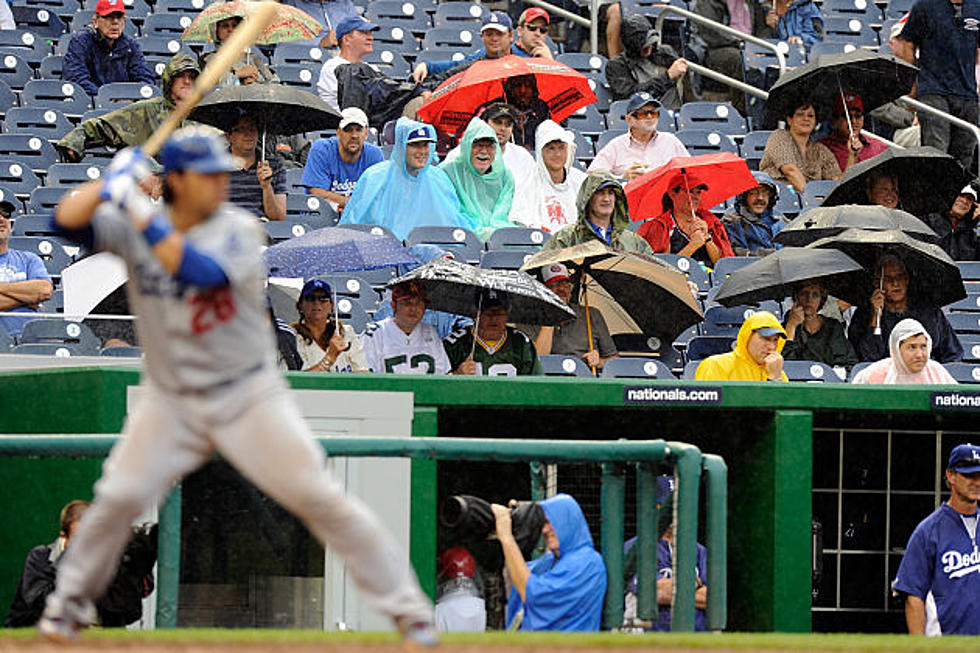 Washington Nationals' New Rainout Policy For Fans– 'Tough Luck' If You Can't Attend Make-up Game
Getty Images
When you buy a ticket to a baseball game, you know that you're running a risk of the game getting rained out. The Washington Nationals new "tough luck" policy has many fans seeing red.
When a game is rained out, most baseball teams allow ticketholders to exchange those tickets for any future game for which seats are still available but under a new policy implemented this season, the Nationals will now only allow you use the tickets for a scheduled make-up game. For example, last night's game against the Detroit Tigers was rained out and the team has announced that the game will be made up at 4:05 on Thursday. If you can't get off work early to head into DC for a weekday afternoon game on less than two days' notice, well, that's just too bad for you.
A team spokesperson commented simply, "Due to higher demand and less capacity, we've had to modify our ticket policy," but refused to offer any further comment on exactly why the change was needed.
The team just had its highest attendance month ever (averaging 31,813 per game) and, despite a slow start, the Nationals are still considered one of the favorites to win the World Series. So we get that there are fewer seats to go around, but how does not letting rained-out fans choose another game—for which there are empty seats available—really hurt anything? Heck, you might even sell some more hot dogs and watered down beer.
Even worse, with older and much, much wealthier players concerned about injury, you don't get the same level of rain delay entertainment that you do at minor league or college games.