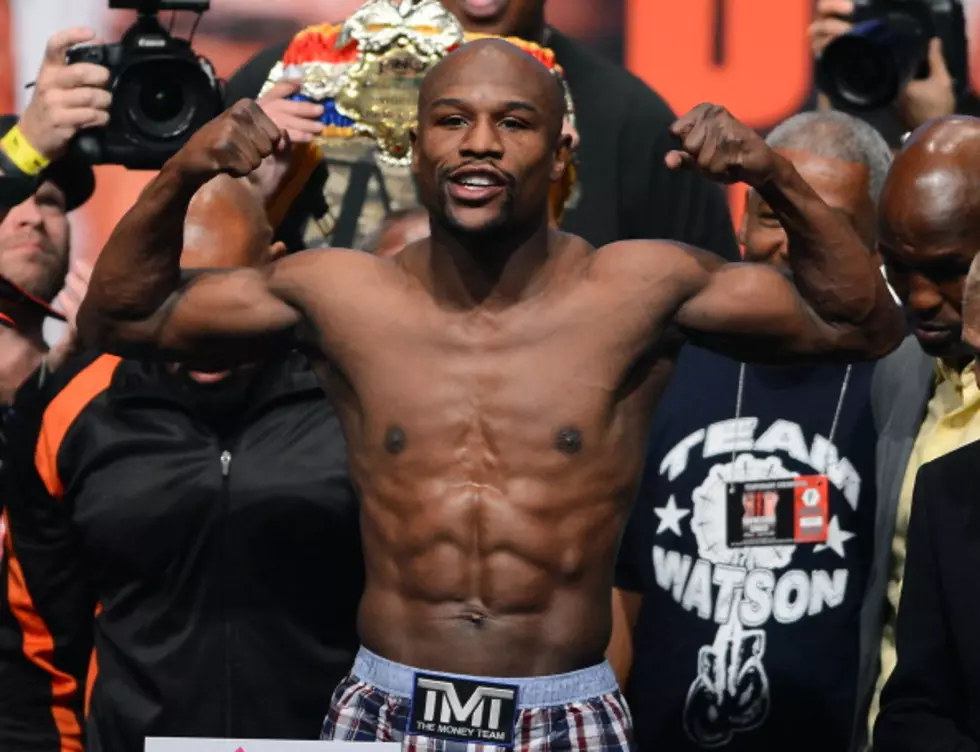 Floyd Mayweather Receives Check for $40 Million (PICTURE)
Photo by Ethan Miller/Getty Images
Floyd Mayweather Jr. has become an incredible self-promoter over the years. A lot of that can be attributed to his success in the ring - undefeated as a professional - but you have to credit the way he's embraced the exorbitant lifestyle that comes with multi-million dollar paychecks.
If you know anything about Mayweather, you'll know he calls himself and those around him the 'Money Team.' He's made a habit of flaunting large amounts of cash and bragging about million dollar sports bets.
Who can blame him when he draws fight purses approaching $100 million. In Mayweather's win over Canelo Alvarez last weekend, he will bring home close to $70 million dollars after the pay-per-view buys are finalized. Thanks to @Fight_Ghost on Twitter, we now get a glimpse into 'Money' Mayweather's financials.

To save you an extra click, here's the picture he shared.
Some athletes might have an issue with a paycheck being shared on line, but you better believe #TeamMoney will eat this up.