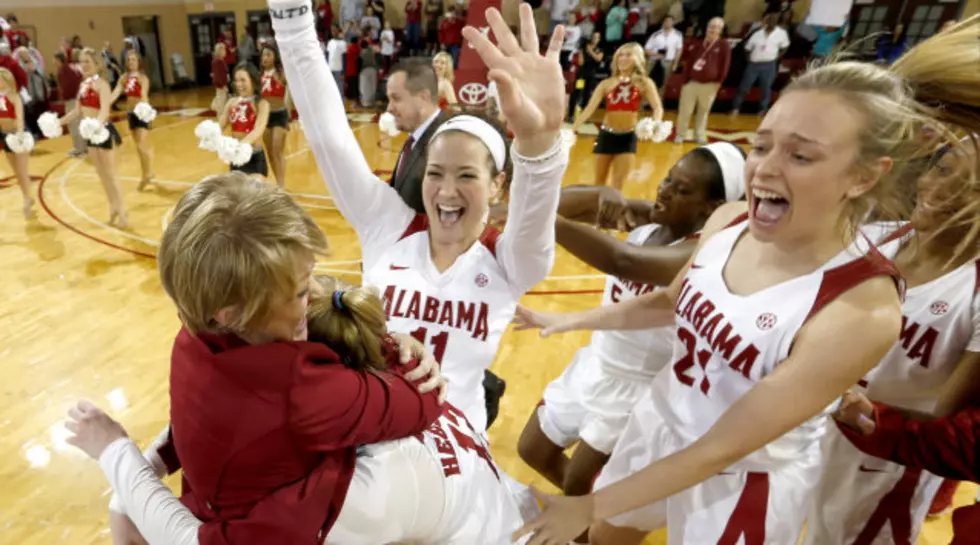 What Was Life Like the Last Time Alabama Women's Basketball Defeated Tennessee?
(Photo courtesy of UA Athletics)
The Alabama women's basketball team won a thrilling match-up with the Tennessee Volunteers Thursday night by a score of 54-46, the first victory for the Crimson Tide over the Vols at home in program history and their first win in 42 games (since 1984).
1984 was quite a while ago (not to make you feel old or anything): more specifically, it was 32 years ago. It was five years before I was born. Alabama football only had 11 national championships. In other words, it was a simpler time, but different nonetheless. So what all was going on in 1984, the last time the Alabama's women's basketball team defeated Tennessee?
Michael Jordan was drafted by the Chicago Bulls with the third pick in the 1984 NBA Draft.
The NCAA announced that the NCAA men's basketball tournament would expand to 64 teams.
The Los Angeles Raiders defeated the Washington Redskins in Super Bowl XVIII, 38-9.
Apple released its new Macintosh personal computer.
Kareem-Abdul Jabbar broke Wilt Chamberlain's NBA scoring record, scoring his 31,421st career point.
Ben Crenshaw won the 48th Masters Tournament
Indiana Jones and the Temple of Doom premiered in the US.
Bruce Springsteen released "Born in the USA."
DNA was extracted successfully from an extinct species, the quagga.
Donald Duck turned 50 years old.
Jeopady! aired its first syndicated episode with Alex Trebek as host.
Ken Stabler retired from the NFL.
The median gas price was $1.21 (okay, not much different than it is now, but still fun to know).