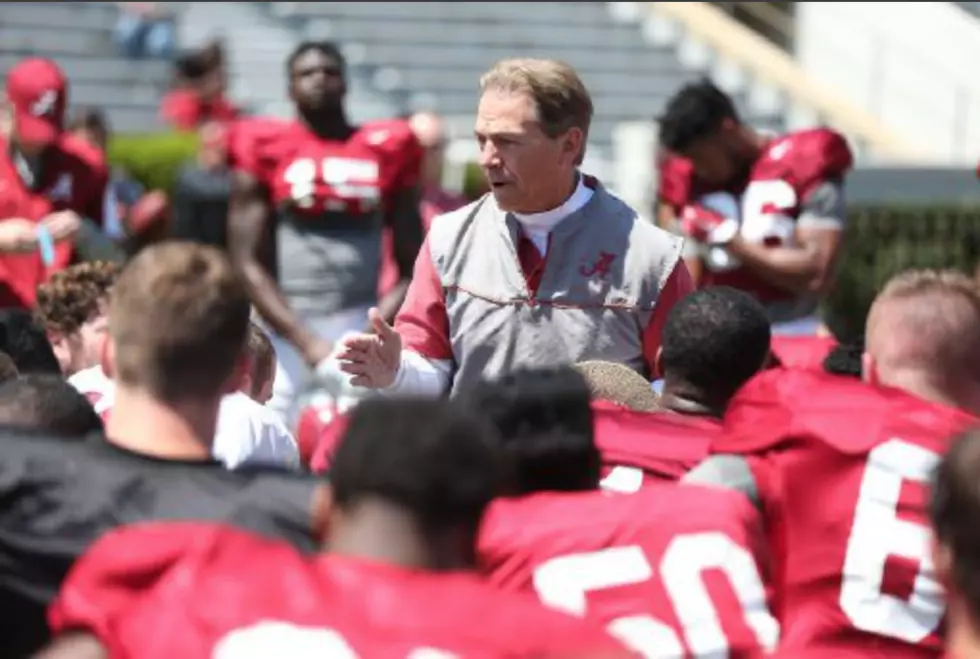 Which SEC Coach Would You Like to See on Alabama's Staff?
Photo courtesy of Alabama Athletics
Reports were published earlier this week that former Tennessee head coach Butch Jones met with Nick Saban and could potentially join the staff as an offensive analyst.
It caused a stir on social media with jokes of '5-star hearts' and 'leadership reps' in Tuscaloosa, but Alabama could ultimately have the last laugh. Saban has led the way in college football when it comes to maximizing his available staff positions by bringing in former head coaches and offensive coordinators to act as analysts for his program.
With it on the verge of happening it again, Martin Houston proposed a question on his show this week to see which SEC coach listeners would want to see on Saban's staff if they could pick anyone. It's an interesting conversation and some names don't seem too far-fetched when you think about some of the coaches he's already had in the program.
Listen to that conversation in the video below and check out The Blitz with Martin Houston every weekday morning at 6 a.m.