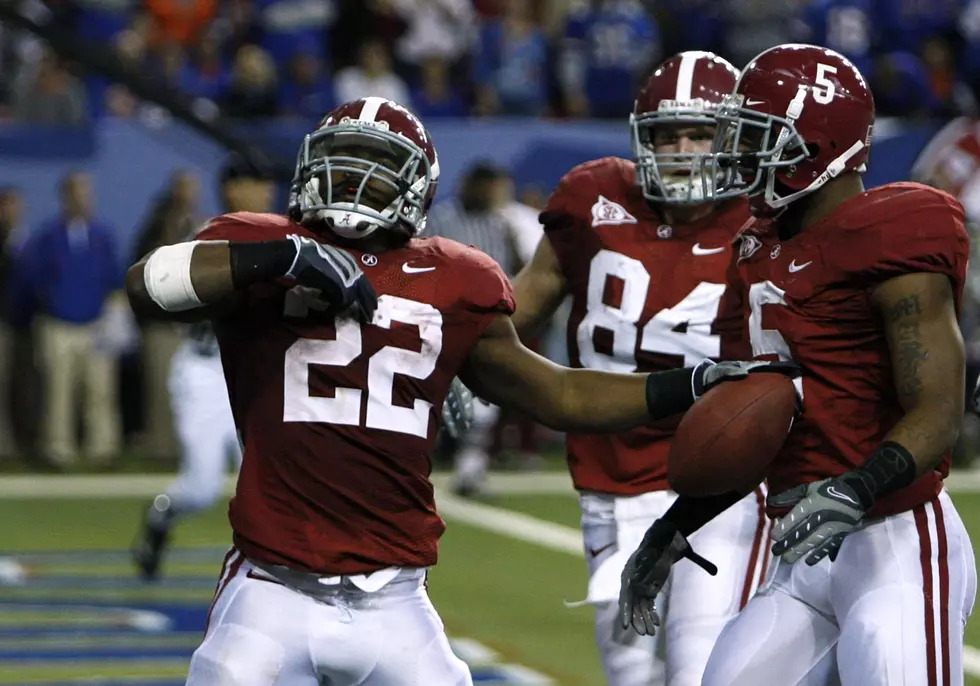 Who Is the Best to Wear Number 22?
Getty Images
There are only 22 days until Alabama Football kicks off against Missouri, bringing to mind the question, who is the best player to wear No. 22 in Alabama football history? With a deep history with the number and several quality candidates to pick from, the station has found itself in a catch-22 situation. (pun intended).
Though an often-forgotten name in Alabama football folklore, Musso ranks 9th all-time in rush yards in school history. Musso also was a Heisman finalist in 1970 and won SEC player of the year in 1971. While being an All-American that same year, he also led the SEC in rushing touchdowns and yards and yards from scrimmage. While punishing the opponents on the ground and leading the Tide to a National Championship appearance he also graced the cover of Sports Illustrated.
After his days with the Tide Musso would play in the Canadian League and the NFL and served as a back up to Walter Payton for three seasons. The Italian Stallion would go on to be immortalized in the Alabama Hall of Fame in 1989 and the College Football Hall of Fame in 2000. When speaking about Musso, Bear Bryant is quoted as saying
"He epitomizes all what an Alabama player is about."
Some would argue the No. 22 is synonymous with Mark Ingram. As he is one of the key figures in the resurgence of Alabama Football and its rise to prominence. He was Alabama's first Heisman Trophy winner and also the engine of the 2010 National Championship team. With pure grit and determination, Ingram's authoritative run style catapulted the Tide into a dynasty.
In his sophomore year Ingram rushed for 1,658 yards with 17 touchdowns which was good enough to lead the SEC in both categories. Ingram also was effective in the pass game and added 344 yards receiving along with three touchdowns which pushed him to lead the SEC in yards from scrimmage. This historical season would be capped off in the National Championship where he won Offensive MVP. While being the third youngest Heisman winner of all time, Ingram's fingerprints are all over the Alabama record book. He stands as the all-time rushing touchdown leader, sixth in career rush yards, and tied for seventh for total offensive touchdowns.
A rare combination of size, speed, and strength has Najee Harris projected as a Pre-Season Heisman candidate heading into this season. While splitting carries between 2 NFL-Caliber backs (Josh Jacobs and Damien Harris) Harris found his way to the field and rushed for 1,153 yards on 6.5 yards per carry in his first two seasons as a rotational player.
Last year was his breakout season, he accounted for 1,224 yards on the ground on almost six yards per carry with 13 rushing touchdowns. In addition to that, his drastic improvement as a pass catcher netted him 304 yards receiving and seven touchdowns. He ranked top ten in the SEC for both receiving and rushing touchdowns and led the SEC in touchdowns from scrimmage. While ranking 15th in career yards, Harris is only 1,214 yards away from being the All-Time leading rusher in Alabama history. Although he isn't as decorated as the previous ball carriers, look for him to add some hardware and make a strong case of being the No. 1 of the 22's in Alabama Football History.
Enter your number to get our free mobile app
Top-10 All-Time Rushers