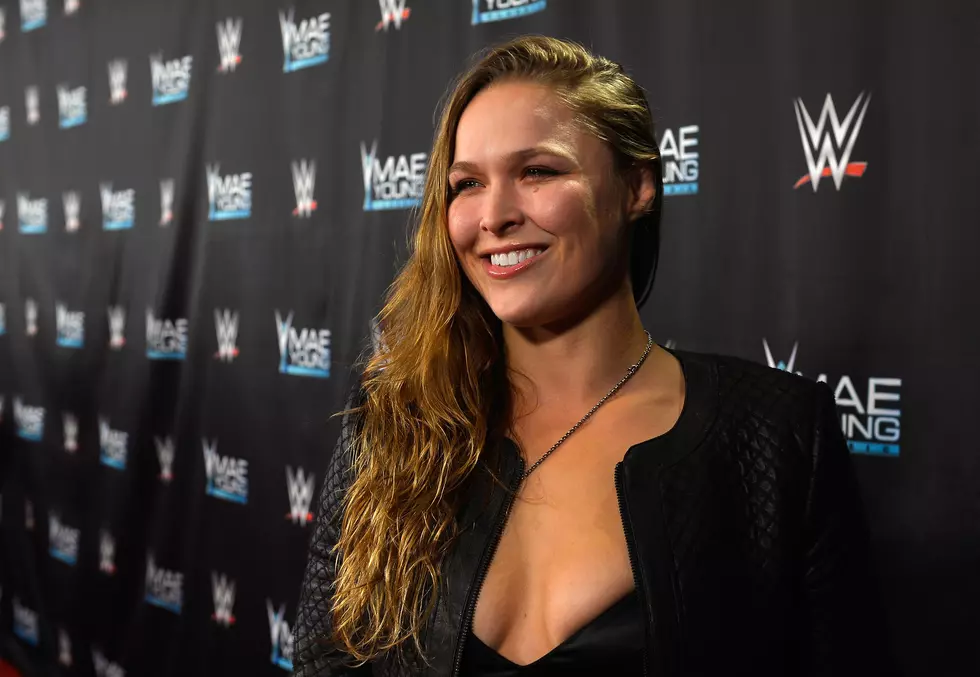 WrestleMania 34 Breaks Records
Getty Images for WWE
WWE announced Sunday that WrestleMania 34 broke the record for the Mercedes-Benz Superdome's highest grossing entertainment event. WWE's annual pop-culture extravaganza grossed $14.1 million, surpassing the venue's previous record of $10.9 million set by WrestleMania 30 in 2014, as a sold-out crowd of 78,133 fans from all 50 states and 67 countries converged on the Mercedes-Benz Superdome.
As part of the week-long WrestleMania celebration, WWE will host five consecutive nights of events at the Mercedes-Benz Superdome and the Smoothie King Center.
"New Orleans was extremely proud to make  WrestleMania Week part of our Tricentennial celebration," said New Orleans Mayor Mitch Landrieu. "It was so exciting to host WWE fans from around the world who traveled to experience the grandeur of  WrestleMania, and all that our beautiful city has to offer. Thank you to everyone who makes it possible to stage such an epic event."
" WrestleMania's  return to New Orleans once again delivered record results," said WWE Executive Vice President of Special Events John Saboor. "This would not have been possible without the tireless support of Mayor Landrieu and our Local Organizing Committee partners throughout New Orleans. We now look forward to a historic  WrestleMania  35 celebration next year in New York and New Jersey."
WrestleMania 35 takes place on Sunday, April 7, 2019 from MetLife Stadium in East Rutherford, NJ. Ticket information will be announced later this year.
Top Ten All-Time Attendance Records at WrestleMania:
1. 101,763: WrestleMania 32, AT&T Stadium, Arlington, TX, April 3, 2016
2. 93,173: WrestleMania 3, Pontiac Silverdome, Pontiac, Michigan, March 29, 1987
3. 80,676: WrestleMania 29, MetLife Stadium, East Rutherford, New Jersey, April 7, 2013
4. 80,103: WrestleMania 23, Ford Field, Detroit, Michigan, April 1, 2007
5. 78,363: WrestleMania 28, Sun Life Stadium, Miami, Florida, April 1, 2012
6. 78,133: WrestleMania 34, Mercedes-Benz Superdome, New Orleans, LA, April 8, 2018
7. 76,976: WrestleMania 31, Levi's Stadium, Santa Clara, California, March 29, 2015
8. 75,245: WrestleMania 33, Orlando Citrus Bowl, Orlando, Florida, April 2, 2017
9. 75,167: WrestleMania 30, Mercedes-Benz Superdome, New Orleans, LA, April 6, 2014
10. 74,635: WrestleMania 24, Orlando Citrus Bowl, Orlando, Florida, March 30, 2008