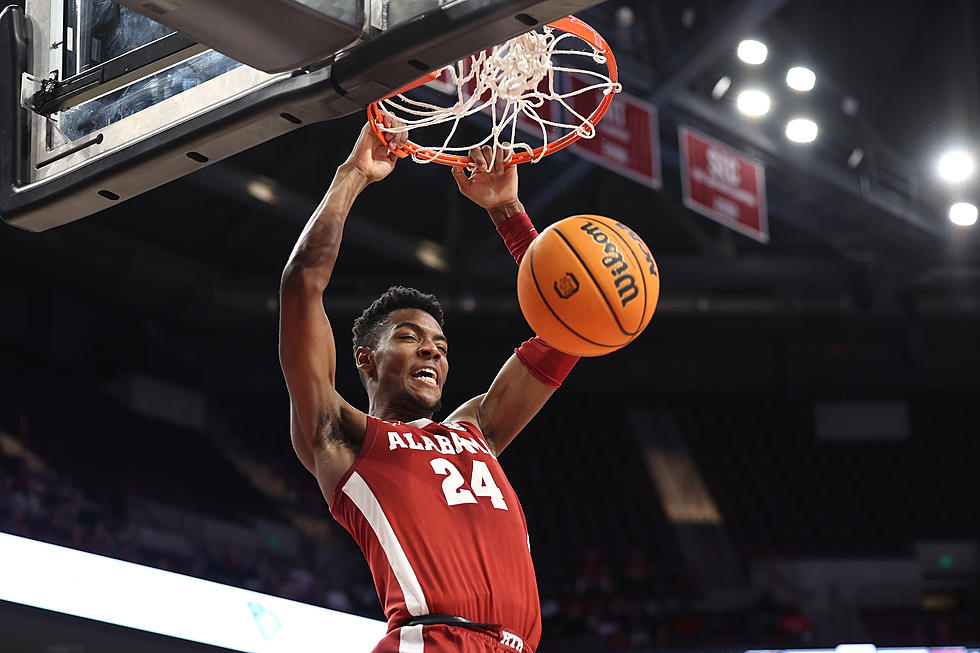 32 NBA Scouts in Coleman Coliseum for Alabama vs. Arkansas
Crimson Tide Photos / UA Athletics
A plethora of NBA scouts showed up to Coleman Coliseum on Saturday for the Tide's matchup with the Arkansas Razorbacks. The matchup promises to be one of the best regular season games in the entirety of the NCAA, not just the SEC.
The floor will be loaded with NBA talent today. Alabama's Brandon Miller, Jaden Bradley, and Noah Clowney will be sharing the floor with Arkansas's Nick Smith, Jr., Jordan Walsh, Ricky Council IV, and Anthony Black. In addition to them, some have speculated that Rylan Griffen could be a sleeper for the NBA Draft if he goes on a special NCAA tournament run like Josh Primo did.
Teams that sent one scout include the Washington Wizards, Sacramento Kings, Memphis Grizzlies, Cleveland Cavaliers, Chicago Bulls, Indiana Pacers, and Denver Nuggets.
Teams that sent two scouts include the Minnesota Timberwolves, Orlando Magic, Toronto Raptors, New Orleans Pelicans, and New York Knicks.
The San Antonio Spurs sent three scouts along with the Brooklyn Nets and Detroit Pistons.
Michael Jordan's own Charlotte Hornets sent a whopping five scouts to the game.
Alabama vs. Georgia
No. 1 Alabama basketball defeats Georgia.
Alabama at Auburn Feb 11 2023