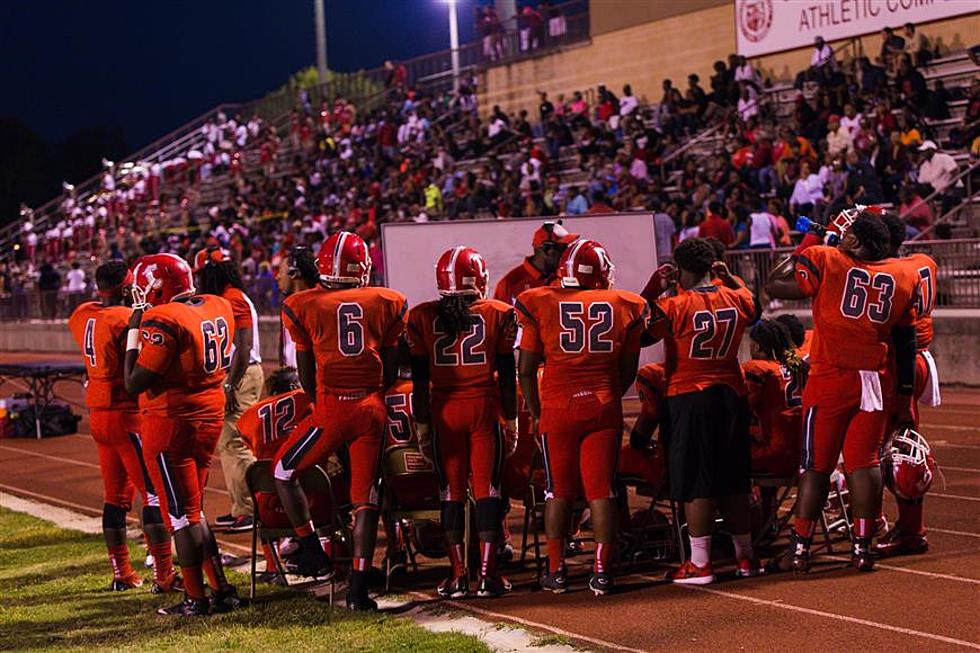 A Detailed Look at the Central Falcons' 2021 Football Schedule
Photo Courtesy of TuscaloosaCitySchools.com
Just over a month remains until high school football begins in Alabama, and the Druid City is booming with talent. Some of the best talent and potential lies less than five minutes from Bryant-Denny Stadium.
In his first season as the head coach of Central-Tuscaloosa, Rodney Bivens Jr. led the Falcons to a tough 3-7 record. Still, this isn't indicative of the potential at Falcon Stadium on 15th Street.
Now that Coach Bivens has gotten acclimated into 5A Region 3, Central High has the potential to make a momentous step in Year 2. While a playoff appearance might not be in the cards for 2021, it will certainly be a step forward.
Central-Tuscaloosa's schedule is as follows:
Thurs., Aug. 19 - @ Holt Ironmen
Fri., Aug. 27 - vs. Northridge Jaguars
Fri., Sept. 3 - @ Demopolis Tigers*
Fri., Sept. 10 - BYE WEEK
Fri., Sept. 17 - @ Marbury Bulldogs*
Fri., Sept. 24 - @ Paul W. Bryant Stampede
Fri., Oct. 1 - vs. Shelby County Wildcats*
Fri., Oct. 8 - @ Selma Saints*
Fri., Oct. 15 - vs. Jemison Panthers*
Fri., Oct 22 - @ Sipsey Valley Bears*
Thurs., Oct. 28 - vs. Fairfield Tigers
.* - denotes Area game
Barring two blowout victories in 2020, Central never scored more than 27 points during their games. The Falcons have proven that they can score, but they need to be consistent. A strong run game in the fall could prove to be the biggest improvement of 2021.
On the other side of the ball, the Falcons' defense is just as uncertain. In five of their 10 games, Central allowed more than 20 points. Only two games featured an allowed touchdown or less. Improving this will be just as, if not more, important than a strong rushing offense.
Bryant's Prediction for Central-Tuscaloosa in 2021: The Falcons will start the season in the same fashion as 2020 - a game against the Ironmen of Holt High School. Fortunately for Bivens's squad, Central should open the season with a victory. Unfortunately, the next two games will be against two teams that are looking for banner seasons in 2021, one of which is a region opponent. Northridge and Demopolis will be a challenge. Going into the bye week, Central High will be 1-2.
Since the Falcons have their bye week in Week 4, it will be a challenging rest of the schedule. On September 17, Central will begin a four-week stretch that includes three road trips. The game against Marbury is a toss-up, but the Falcons should be able to handle them. A trip to Paul Bryant should also be a win. A home game against Shelby County and a trip to Selma should leave Central High with a 3-4 record, which ties 2020's win total.
In the final stretch of the season, Central will play Jemison at home, Sipsey Valley on the road and host "Senior Night" against a non-region Fairfield to close the regular season. Jemison and Sipsey Valley should both be region wins to close area play with a record of 3-3. For the final game of the regular season, Central will likely defeat Fairfield for the second time in three years to bring their total record to 6-4.
Due to their 3-3 region record, the Falcons will probably miss the playoffs, but this season will still be positive momentum. This will be the first time since 2014 that Central-Tuscaloosa will have a winning record.
Tuscaloosa's High School Football Programs
Here are some of the high school football programs located in or around the Druid City!
The 2021 Alabama Football Schedule in Photos