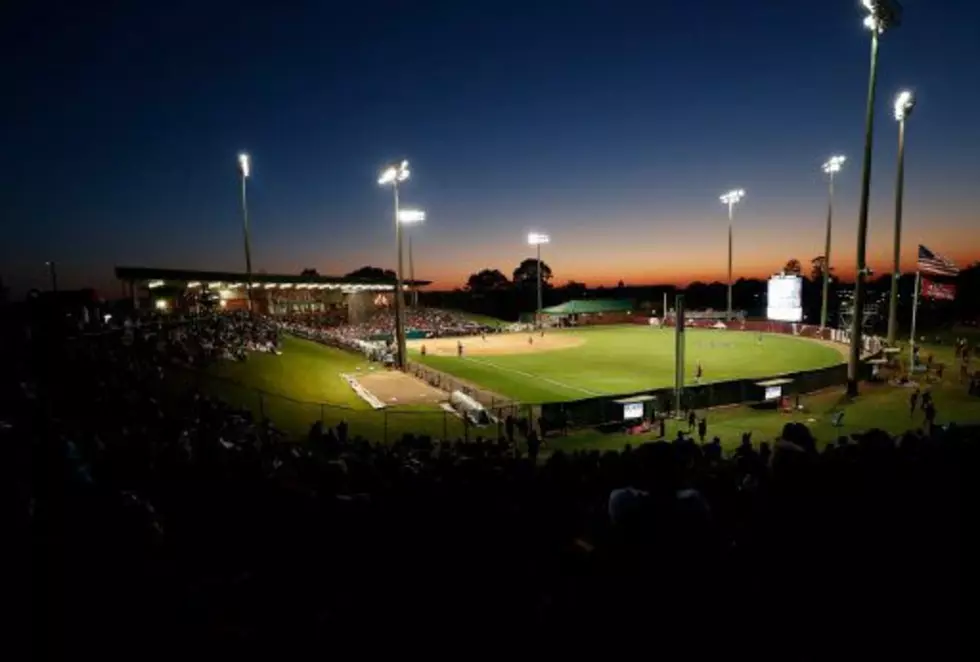 Across the Diamond: Alabama Softball Earns No. 8 National Seed
Photo Courtesy of Alabama Athletics
Following a heartbreaking 2-1 loss to Florida in the SEC Tournament title game, Alabama softball received the No. 8 national seed in this year's NCAA Tournament.
Coming Home for Postseason Play
In what has become an annual tradition in Tuscaloosa, Alabama softball will host the NCAA Tuscaloosa Regional for a 15th consecutive season.
The Crimson Tide will host SWAC Tournament champion Alabama State, Atlantic Sun Regular Season and Tournament champion Lipscomb along with Arizona State beginning on Friday.
Although the program has the opportunity to host a super regional by winning this weekend's regional, senior catcher Reagan Dykes expressed her surprise with the seeding issued by the NCAA Division I Softball Selection Committee.
"I think overall, just as a team, we expected to be higher just because of finishing first in the SEC with what's one of the best conferences in the country. Also, seeing the teams that are above us. We beat three of those. We swept Florida at Florida, we beat Arizona in preseason at Arizona and Minnesota in preseason at home twice. Just seeing those three teams ahead of us was kind of a reaction we weren't expecting." Dykes said.
While an eight seed isn't what she and her teammates were expecting, Dykes reiterated the importance of having the opportunity to play at the Rhoads House.
"The plus about that is we still get to host supers (super regionals) at home. Obviously we have to win the regionals first, but I think that just being in the top eight is still a good thing." Dykes said.
In addition to their No. 8 national seed, this year's squad was picked to finish eighth in the preseason by the league coaches. Just as the team used that as motivation for the season, Alabama's senior catcher talked about how they'll use their No. 8 seed as motivation for the postseason.
"We're going to use that number to continue to motivate us. With the eight, we kind of turn it sideways to infinity which is kind of what our team uses that and that's how we continue to work hard and push forward." Dykes said.
Historically, Alabama has dominated NCAA regional play with only one loss in Tuscaloosa since 2005. Regardless of having past history on their side, head coach Patrick Murphy is taking each team that comes to Tuscaloosa seriously.
"Everybody that's coming here is a good team. I don't care where they're from. They're going to have good pitching. They're going to have good hitters, and they're going to have good defense." Murphy said.
1-2-3 Combination from the Circle
For the vast majority of the season, true freshman Montana Founts and junior Sarah Cornell has provided an outstanding one-two punch from the circle
Coming down the home stretch of the regular season, sophomore Krystal Goodman found her role as the Sunday starter in SEC games. Goodman has stepped up her game over the final four SEC series and in the conference tournament. The Chipola College transfer picked up key wins against Georgia, Florida and LSU in three of her final four starts of the regular season. In the conference tournament semifinal against Kentucky, she locked in a save with 1.1 scoreless innings of relief while following that up with nearly four shutout innings in Saturday night's tournament championship game against Florida.
Following the official announcement of the 2019 NCAA Tournament field, senior catcher Reagan Dykes discussed what Goodman brings to the table for the Alabama pitching staff.
"She brings a different spot on the mound that the other two don't have. She has a successful change-up. She is able to hit the corners in and out and kind of mix up her speed as well as her pitches on the mound. It's a good third string to mix in with the next two pitchers." Dykes said.
While it is easy for spectators in the stands and in the press box to notice the talent that a team possess on the field, how a team blends and forms their bond behind the scenes can go undetected behind the scenes.
Throughout the season, head coach Patrick Murphy and various players have spoken about the chemistry that has developed on the team. Sunday night, head coach Patrick Murphy spoke about how much he has enjoyed coaching the 2019 squad.
"It's been awesome. They've come a long, long way from really back in Japan, when we went to Japan in late July/early August. To see them come together, they're low maintenance, great young ladies and really, they don't care who gets the credit as long as the team wins." Murphy said.
Reagan Dykes stated her observations of when she first saw the chemistry start to build with the team.
"I feel like later in the fall, right before the spring started, everyone really realized what this team was about and we saw the potential and we saw just the different personalities and characteristics that each person brings to the team and we were really able to bring that together as one." Dykes said.