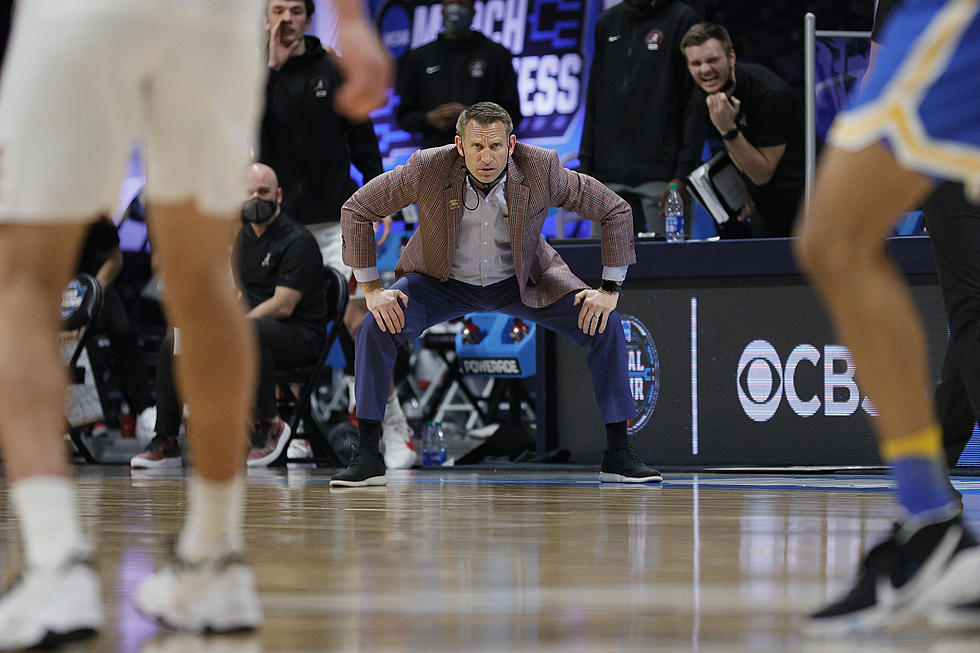 After Successful Season, Nate Oats Wants to Win the Offseason
Getty Images
The sun has just barely set on the 2020-21 college basketball season, and with Baylor ultimately proving victorious, it is now time to shift the basketball spotlight onto the offseason.
Just two years into his tenure at Alabama, it is no secret that Nate Oats is way ahead of schedule in terms of building Alabama into a powerhouse basketball program.
While guys that were here before coach Oats in Herb Jones, John Petty, and Alex Reese have been a huge part of establishing a winning basketball culture in Tuscaloosa, talent that Nate Oats has brought in and developed will be featured even more prominently next season.
Coach Oats has had great success in recruiting thus far and will need to continue this, but Alabama has gotten quite a bit of production from the transfer portal as well.
Of course, this conversation has to start with Jahvon Quinnerly and Jordan Bruner. Both were critical pieces to the Tide this season in different ways.
Quinnerly was often a key spark off the bench, especially offensively, and will only continue to be more featured as his career in crimson continues.
Bruner, who only had one year with the team, was a critical size and rebounding presence, and this was shown even more when he was injured during the season. It was obvious to anyone watching that Alabama was desperately missing a big body to pull down boards.
Coach Oats had secured a commitment this season from the No. 5 ranked JUCO player in the nation in versatile forward Langston Wilson. Alabama will also return guys like Juwan Gary and Alex Tchikou, and appear to be looking very strong-headed into next season in this area.
But coach Oats simply cannot get complacent. Now, with a commitment secured today from 6-foot-11 Charles Bediako of IMG Academy, the focus has to turn to former Texas Tech guard Nimari Burnett.
Burnett, a former 5-star prospect out of Chicago, was a 2020 McDonald's All American and was ranked as the 34th best prospect in the nation for his class.
Things didn't really work out for Burnett in Lubbock, with him struggling to find success shooting the ball and playing inconsistent minutes in now Texas head coach Chris Beard's system.
Burnett averaged just 5.3 points and 1.8 rebounds per game, but it is possible that Texas Tech was not the place for him to shine. He is an extremely talented player, and a fresh start could be just what he needs.
Alabama is also targeting another 4-star guard in the 2021 cycle in Fort Lauderdale's Wesley Cardet. Cardet is a 6-foot-4 small forward ranked as a top 100 player in the nation as well as a top 15 player from the state of Florida. He is expected to make his choice later this month and Alabama is competing with Auburn, Clemson, Florida, and Illinois for him.
While on the court development is of course the main factor in success for Alabama basketball, coach Oats is beginning to make a name for himself in both recruiting and the transfer portal.
By bringing in guys such as Josh Primo, Jahvon Quinnerly, and Keon Ellis, Oats has been able to unlock the full potential of a program long desperate for a winner on the court.
In order to continue to build on the success of this season, coach Oats and the entire coaching staff will need to bring their A-game when it comes to recruits and the transfer portal this offseason.
It will be a long offseason for Tide hoops fans, but hopefully, it will continue to be an exciting one as well.
Preseason All-SEC 2nd Team