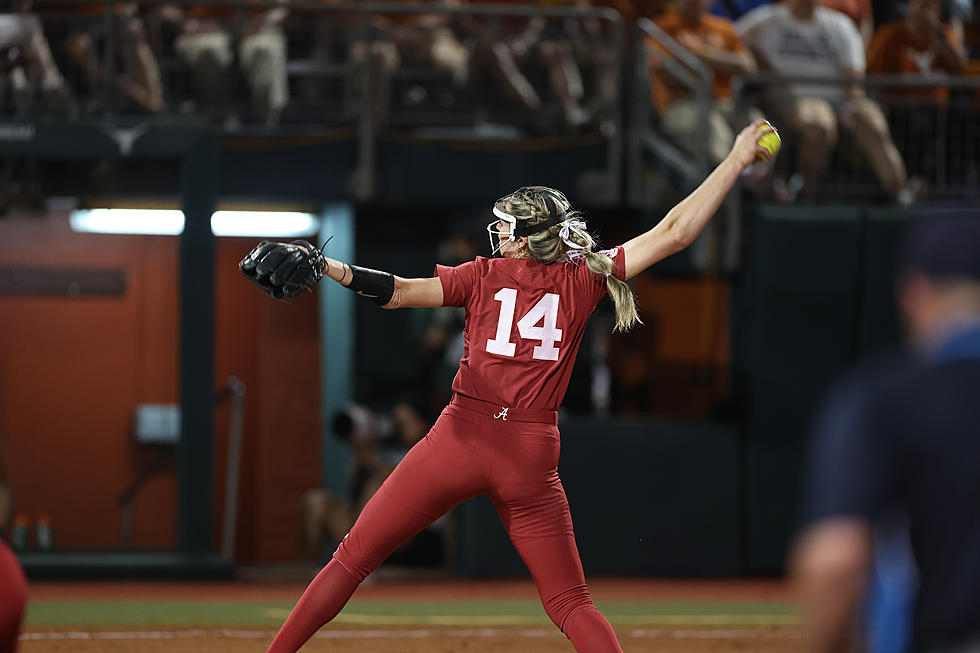 Alabama Ace Available for Super Regional
Crimson Tide Photos / UA Athletics
Alabama softball ace Montana Fouts will be available to pitch in Alabama's super regional matchup against Northwestern, per Tuscaloosa News' Chase Goodbread.
Fouts hyperextended her knee in Alabama's SEC quarterfinal game against Arkansas.
On May 17th, Alabama softball head coach Patrick Murphy appeared on the Gary Harris Show to give an update on Fouts' health.
Murphy stated that Fouts was considered day-to-day and that she could potentially pitch in the regional last weekend.
Fouts was seen warming up in the bullpen during Alabama's regional win against Middle Tennessee State on Sunday afternoon.
Getting Fouts' back in time for the heart of postseason play is huge for Team 27, as Fouts' complete dominance will be needed to make it far in tournament, whether or not she starts or comes out of the bullpen.
Alabama Softball's Season Opener
Alabama softball's 2023 season opening weekend.
Alabama falls to Texas A&M in College Station to Close Regular Season
Sights and scenes from Alabama's loss against Texas A&M