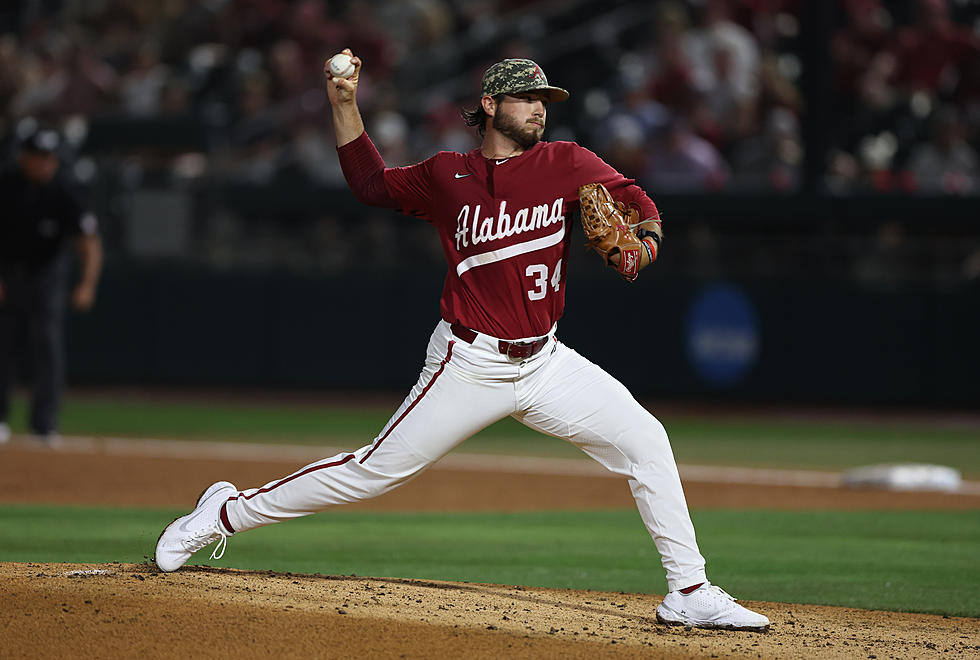 Alabama Advances to Super Regionals With Win Over Boston College
Crimson Tide Photos / UA Athletics
The Alabama Crimson Tide baseball team defeated the Boston College Eagles 8-0 on Sunday night to advance to the Super Regionals for the first time since 2010.
Right-handed pitcher Jacob McNairy started on the mound for Crimson Tide. He pitched 7.2 innings, recording three hits, three walks, and 11 strikeouts.
Alabama got on the board early, scoring four runs in the first inning. Half of those runs came off of mistakes by Boston College pitcher Andrew Roman. The Crimson Tide loaded the bases on two walks and a hit-by-pitch from Roman, then three consecutive at-bats brought in runs. Third baseman Colby Shelton got hit by a pitch, second baseman Ed Johnson drew walk, and catcher Mac Guscette hit a two-RBI single to put Alabama up 4-0.
The Crimson Tide had two one-run innings to add to its lead.The first came in the second inning after designated hitter Dominic Tamez hit an RBI double and the second came from left fielder Tommy Seidl, who hit an RBI single in the third inning.
Alabama tacked on two more runs in the eighth inning with a two-RBI single by Guscette to seal Alabama's 8-0 victory.
Right-handed pitcher Hagan Banks came in for relief in the eighth inning. He pitched 0.1 innings, recording two walks.
Right-handed pitcher Hunter Hoopes came in for relief in the ninth inning. He pitched the remainder of the game, recording one hit and one walk.
Both teams recorded zeros across the board for the remainder of the game. The Tide out hit the Eagles 8-to-4.
Alabama will compete in the Winston-Salem Super Regional next weekend.
Alabama Baseball 2023 Roster
Take a look at the Alabama baseball roster for the 2023 season.